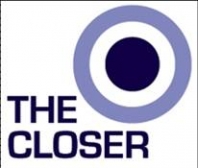 At Reporting-Central our goal is to make Dynamics GP (Great Plains) a better solution for everyone who uses it on a day to day basis.

"The Closer" for Microsoft Dynamics GP is the only tool that automates the process of reconciling the Sub-Ledgers to the General Ledger. "The Closer" not only identifies your transactions that are out of balance, it explains their root cause. Whether it's General Ledger distributions posted to the wrong period or Journal Entries to your Control Accounts, with the push of a button "The Closer" will identify all of the errors.

With "The Closer" for Microsoft Dynamics GP, customers can automatically reconcile the General Ledger with Receivables, Payables, Cash, Accrued Purchases, Inventory, COGS and Sales Orders.

Your "out of balance" situations will be identified in seconds.

You will never have to manually "tick and tie" to reconcile and balance Great Plains again.

You will never take another "write-off" due to an unexplained variance in Dynamics GP.
Status

Private Company

Founded

2004

# Employees

6