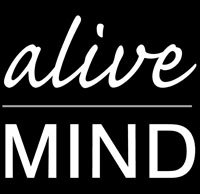 New York, NY, August 23, 2008 --(
PR.com
)-- Together at last America's favorite Dragapella Beautyshop Quartet Kinsey Sicks Meets Worldwide Drag cabaret duo Kiki & Herb in one stunning Package.
Alive Mind Presents…The Cabaret Combo for those Election Cycle Blues.
Wildly entertaining, musically rich with scathingly satirical political humor that will have audiences singing and dancing through the last days of the George W. Bush Administration, Alive Mind presents The Cabaret Combo.
This 2-DVD set includes Kiki & Herb: Live at the Knitting Factory, the only live performance on DVD from the worldwide smash punk rebel entertainers, cabaret outsiders, and subversive pop stars: Kiki & Herb, and The Kinsey Sicks: I Wanna Be A Republican, America's premier gay musical sextet.
This special DVD combo is a definite must for lovers of Cabaret, musical theatre, and those needing a lift from the day-to-day drudge of the daily news headlines. And right now Alive Mind is exclusively offering The Cabaret Combo for 25% off the suggested retail price until September 14, 2008.
About the Films:
Justin Bond and Kenny Mellman are Kiki & Herb, worldwide smash punk rebel entertainers, cabaret outsiders, and subversive pop stars who rock stages all over the world. Join the Tony-nominated duo at the epicenter of their madness for their first-ever live DVD from the Knitting Factory in New York City. Featuring 15 numbers from their incendiary Year of Magical Drinking Tour including Rhythm Divine, Song Against Sex, I'm Ugly (and I Don't Know Why), Moments of Pleasure, I was a Maoist Intellectual, and Lily Belle, Kiki & Herb Live at the Knitting Factory delivers the artistry that Ben Brantley of the NY Times hails as "mind-popping, transcendent, and wondrous, of devastating depth and substance."
The Kinsey Sicks, America's premier gay musical sextet, may be trash, but their latest release Kinsey Sicks: I Wanna Be A Republican vividly captures the sights, smells and fear of a live Kinsey Sicks performance. Featuring original and irreverent performances of: I Wanna Be a Republican, What Does Money Buy and many more…The Metro Source says, "The Kinsey Sicks -- with perfect four-part harmony vocals, well-chosen parody melodies and laugh-out loud lyrics -- approach genius." And if that's not too much, there's more! There's a hilarious blooper reel, two commentary tracks, a multi-camera angle feature, and four songs not bad enough to be included in the film, but sufficiently disturbing to include in the DVD.
About Alive Mind
Alive Mind releases on DVD and digitally specialty documentary programming in the areas of new consciousness, rational spirituality, and cultural transformation. Launched by industry pioneer Richard Lorber, Alive Mind seeks out intellectually provocative work from leading filmmakers – media content that delivers the "aha" response of a transformative experience. And available on September 1, 2008 Alive Mind unveils Hair: Let the Sun Shine In, the definitive and entertaining documentary highlighting the successful Broadway production's continuing relevance and its still radical, transformative power to a new generation with its cry for peace, love and change. Visit Alive Mind at www.alivemindmedia.com.
The Cabaret Combo
Price $44.98
Genre Documentary
Availability: Worldwide
Running Time: 178 minutes (2 discs)
Language: English
Rated NR
Product Site: http://www.alivemindmedia.com/the-cabaret-combo/
Kiki & Herb: Live at the Knitting Factory
Price: $24.98
Availability: USA & Canada
Production Year: 2007
Running Time: 94 minutes + 24 bonus minutes
Language: English
Product Site: http://www.alivemindmedia.com/kiki-and-herb/
Kinsey Sicks: I Wanna Be A Republican
Price: $24.98
Rating: NR
Availability: Worldwide
Production Year: Kinsey Sicks: 2004
Running Time: 84 minutes
Technical Aspects: NTSC
Language: English
Product Site: http://www.alivemindmedia.com/kinsey-sicks/
Contact:
Misha Turner
Lorber HT Digital
212.398.3112
Screeners: misha@lorberhtdigital.com
###