Global Telecom Group Creates New Service Division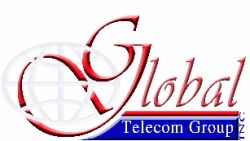 Norcross, GA, September 12, 2008 --(
PR.com
)-- Global Telecom Group hires Robert W. Clements II to run new Service Division.
New Division can Save Clients Time and Money.
Global Telecom Group, Inc, a leading company in Business Telephone Systems "PBX," announced today the launch Global Technical Solutions Group LLC, an Information Technology Managed Service Provider. In addition, announced the hiring Robert W. Clements II to run this division.
Robert comes from Northridge Systems a Microsoft Gold Partner based in Roswell, GA where he was a Sr. Systems Engineer. Prior to Northridge Systems he was at HP as a contract Sr. Network Engineer. Before working at HP he was with dataLogistic another Microsoft Gold Partner based in Alpharetta, GA as a Sr. Systems Engineer and before dataLogistic he was the Manager of Information Systems at The Atlanta History Center located in Buckhead district of Atlanta, GA.
Robert will bring his skills to this new division and expands on Global's standard way of doing things by doing things better, faster and smarter. This greatly enhances customer experience and saves time and money.
Global Technical Solutions is a managed service provider (MSP) that utilizes hourly support agreements, fixed rate unlimited support and fixed rate projects to ensure that technology is a business asset not a liability.
For additional information please visit their website at
www.GlobalTechnicalSolutions.us
.
Press Contact:
Mohammad Inamullah
Global Telecom Group, Inc
770-825-0600
info@globaltelecomgroup.com
###
Contact
Global Telecom Group, inc
Mohammad Inamullah
770-825-0600
www.globaltelecomgroup.som

Contact