Announcing DeeDee Bigelow's Latest Casting in Upcoming Films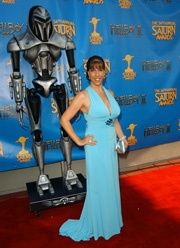 Los Angeles, CA, September 19, 2008 --(
PR.com
)-- DeeDee Bigelow is an up and coming actress.
DeeDee Bigelow
has been in episodes of Shark, My Name is Earl and CSI:NY. She was interviewed on blogtalkradio.com on The Mortalvampire on Sunday evening and she had the chat room and the callers in stitches.
She is an only child and when asked if she ever wished she had siblings, her response was "I never thought about it." Guess she wouldn't because she grew up on a large ranch with horses, dogs and other fourlegged critters. She had all the siblings she needed they were just four legged.
DeeDee will be appearing in several more films in the coming months.
Feature Film All About Steve - premiering in Feb 2009.
Feature Film Dead Air - directed by Corbin Bernsen - premiering soon.
AFI Film Dockweiler with Tony Todd - premiering in Nov 2008.
And she is currently attached to several other projects.
Filming a Western Promo called Dogs of Eden in Kansas in October.
Filming a 1600's period piece called Minette in California in November.
Filming a horror film called Into the Basement in Texas in November. Into the Basement is being filmed by an up and coming studio called Triad Pictures.
###
Contact
DeeDee Bigelow
323-774-3737
www.deedeebigelow.com

Contact