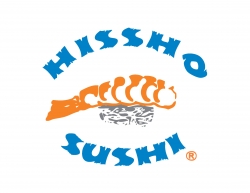 San Francisco, CA, October 01, 2008 --(
PR.com
)-- Hissho Sushi recently began providing its upscale sushi service in Andronico's Markets in California. Charlotte-based Hissho Sushi manages and operates high-end, full-service sushi bars in supermarkets, cafes, hospitals and other retail outlets.
Andronico's adds eight stores in the San Francisco Bay area to Hissho Sushi's portfolio. "Andronico's has a rich, 75-year history in the grocery business, and we are excited to partner with them as their exclusive sushi provider," says Aaron Petrosky of Hissho Sushi.
Founded in 1998, Hissho Sushi services 300 locations in over 20 states. The company focuses its high-end, full-service sushi service on upscale clientele. Its extensive sushi menus and products are the highest quality and the company delivers unparalleled service, resulting in Superior Sales per Square Foot for its customer base.
###