Confused Business Owners Create Entire Unique Brand in Just Four Days with Brand Power: BrandU's Four-day Workshop for Small Businesses Proves Transformational
Twenty-five small business owners walked away from the recent BrandU® Brand Power Live Intensive in Atlanta with a new found clarity about their business, and their brand completed and ready to market—in just four days. Brand Co-creators of BrandU®, Kim Castle and Vito Montone pre-qualified the group of business owners who got hands on support in creating their brand statement, marketing statement, business name, tagline and logo direction. For more info, visit www.brandu.com.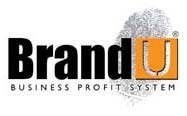 Los Angeles, CA, October 14, 2008 --(
PR.com
)-- Well on their way to reaching their goal in creating one million successful and whole conscious entrepreneurs, BrandU® Co-creators Kim Castle and Vito Montone proved last week at their Atlanta, GA event, that it can be done when small business owners walked away from the Brand Power Live Intensive workshop with their business brand creation completed and ready to market—in just four days.
"It's truly an honor to watch the transformation of these businesses take place right before our very eyes in only four days," boasted brand expert Kim Castle. "Every single attendee walked in here confused and stuck about their business, and every one of them walked out with stellar clarity and their brand completely created."
With only twenty-five (25) pre-qualified business owners in attendance, the BrandU® Brand Power 4-day Live Intensive is geared toward the serious business owner ready to take that next big step toward building their brand internally first and then externally.
In order to facilitate a hands on, fully supported atmosphere, Castle and Montone maintain an intimate setting with limited attendees who have been interviewed and personally invited. Each attendee gets one-on-one instruction and support in helping to define extreme clarity about the core of their business. Their brand statement, marketing statement, business name, tagline and even logo direction are all completed before they leave.
"This workshop is not for the squeamish," said Montone. "In order to attend, it is imperative that you are ready to take your business to the next level and are ready to succeed. Other programs rely on what gurus think about their businesses and can take several months to complete. With BrandU® the entrepreneur learns to own the power that they truly have and walk away in just four clarifying days on a completely different path."
Montone talks about a secret ingredient in all BrandU® programs that no other business-building programs have, and when applied correctly, he says works every time for optimal business success.
From his studies, he discovered a science that applies Universal Law to business creation by harnessing our human experience to fuel creative expression as business. The science is called Unified Conscious Development (UCD), the underlying Integral theory behind all BrandU's business development programs.
With success story after success story of thousands of satisfied business owners, the Co-creator of BrandU® says these processes can be applied to any business of any size whether products or services, on-line or bricks and mortar.
"I am stunned by the clarity and completeness of the process you have taken us through so that we can see the beauty of our own visions," said Brand Power attendee Jan Whitted. "After Brand Power, I have a finished product and real tools that I can use immediately to improve the impact of my business, and have a much deeper understanding of its core nature and how to communicate it to the world."
To learn more about BrandU's Brand Power Program, visit www.BrandU.com.
About BrandU®: BrandU® is the creator of the world's only process-based, results-driven, Integral approach to business creation supporting entrepreneurs from idea, to brand to market.
###
Contact: Gina Romanello 800-457-9713 ext. 205, Gina.Romanello@BrandU.com
Contact
BrandU
Gina Romanello
800-457-9713 ext. 205
www.brandu.com
562-912-7176

Contact