Zingz-This is the Unbelievable Story of How Two Savvy Entrepreneurs Competed with the Toy Industry Goliaths and Succeeded in Creating Their Own Thriving Toy Business
Just as there is more than one way to skin a cat, there is definitely more than one way to market a product to American consumers.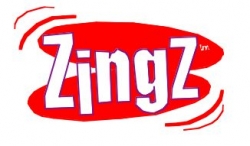 Atlanta, GA, October 30, 2008 --(
PR.com
)-- The story of how Zingz Brand Magnets made it on the shelves of over 15,000 stores demonstrates how branding, packaging, and adding play value can transform an ordinary toy into one of the hottest selling toys in America. The story of how Danny Rinaldi and Robert Speicher re branded a pair of extraordinary magnets as Zingz,™ "A Crazy Noisy Strong Magnet Mania Toy," illustrates how two American entrepreneurs made their dreams come true using precision marketing, old fashioned hard work, and by receiving a little bit of luck.
Speicher, an entrepreneur who published children's books, first discovered the magnets in 2005. He sensed he had found a great product that was lacking the proper marketing and branding needed to be successful in the states. After discovering the magnets, Speicher did some initial market research by taking them along with him to a book publisher's meeting in New York City. At the meeting Speicher played with his new toy . The reaction of the audience to the magnets was stunning. Among those who took notice were Jack Canfield and Mark Victor Hansen, the co-authors of the famous book Chicken Soup for the Soul. The authors encouraged Speicher to move forward with the product and helped convince him to bring the magnets to market.
Building the team
Speicher immediately contacted the manufacturer of the magnets in China and secured exclusive U.S. distribution rights. Next Speicher began assembling an international team of stars to make the magnets the next great American toy. His first call went to Danny Rinaldi, whom he considered to be one of the greatest sale's talents in the country. Rinaldi had been very successful selling consumer retail items, technology equipment, and had worked with Speicher in a previous start-up business as a development consultant. After a tiny bit of persuasion, Rinaldi agreed to be Speicher's partner in the new magnet company named Shine On! Enterprises.
Next Rinaldi and Speicher contacted a world class marketing executive named Lori Svikel. Svikel had extensive packaging experience including designing packaging for McDonald's Happy Meals. Svikel was an ideal asset to the company because she brought toy, packaging, and international sourcing experience to the team. Speicher next went to China to recruit Dennis Ho, a manufacturing, sourcing, and operational logistics expert. Ho's job was to help import the product into the U.S.
Together the team went to work identifying how they could create outstanding packaging that would stop consumers in the aisles. Their research included discussions with buyers from Walgreens, Toy's "R" Us, CVS, and Rite Aid. Their challenge was to develop a unique identity for each of the six different shapes and sizes of magnets they made. Each identity needed a name and description so kids would personalize the magnets.
Magnets, Magic, and Money.
The package needed "attitude graphics" targeting the 5 to 8 year old market. They developed a two inch deep package that prevented the powerful magnets from sticking to other packages on the retail shelf. They also created a play book that taught kids different ways to enjoy Zingz. Together they created two dozen tricks for their Zingz Playbook that ultimately gave longevity to the product. The team also developed a clip-on pouch which allowed fans of Zingz to carry them anywhere. The pouches are available in colors that correspond to the eight shapes of magnets.
Each pair of Zingz was assigned a unique name that matched its look and sound. This helped brand each Zingz with a one-of-a-kind character and magnetism. Zingz styles had their own distinctive shape, size, sound, and personality.
David vs Goliath
In November of 2005 Rinaldi and Speicher pushed forward by renting a booth at The National Convenience Store Trade Show. Rinaldi and Speicher drew a huge crowd of buyers by performing demonstrations of the magnets. A buyer for a Southwestern convenience store chain took orders for 35 stores. Zingz was officially in business.
The next leap was a sales meeting with a buyer from the CVS store chain. Equipped with six Zingz sets and a playbook, Rinaldi and his sales reps met with buyers from CVS Pharmacy. After a 15 minute meeting, Rinaldi secured orders for 6,100 CVS stores. According to Rinaldi, "By offering 6 different sets of the magnets each coming with color coordinated Zingz pouches, we were able to position the product as a collectible toy. We had developed our product enough to land Zingz on the shelves of a national tier-one retailer."
All of the preparation, hard work, and skilled product merchandising helped CVS sell out of Zingz by the end of that Christmas season. The drug store giant went on to reorder 25% more Zingz for the Easter holidays, and another 25% for the following Christmas. Zingz had one of the highest sell through rates in the stores over that Easter.
A Lucky Break
Although skilled branding, marketing, and packaging helped get Zingz into CVS, luck later played a part in getting Zingz into other national retail stores. One evening while watching David Letterman, Rinaldi stared in disbelief as actress Julian Moore used a pair of her son's Zingz to make nose jewelry. Next Letterman attached the magnets to his nose. The crowd loved the trick. Following the Letterman segment, Zingz sales reps engaged new buyers to review their product line.
Shine On! Enterprises CEO Robert Speicher credits the company's success to the hard work of his extremely talented team. Speicher believes the Zingz product life cycle shows evidence of longevity and may very well join the ranks of classic America toy staples like the Yo Yo, Slinkys, and Silly Puddy. "Teachers and parents have applauded us for including information in our playbook that educates children in a fun way about magnets which play an important role in many commercial products as well as navigational instruments," says Speicher.
Today Zingz can be found in over 15,000 retail stores in the U.S. including Longs Drugs, Duane Reade, Drug Fair, Bartell Drugs, Kerr Drug, Sam's Club, BJ Wholesale, Five Below, Pump & Pantry, and Bed, Bath & Beyond.
emailbrain.com/Archive/Default.aspx
###
Contact
Flavourset Promotions
Chris Baker
404-246-4901
www.flavourset.com

Contact