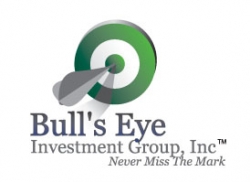 Irvine, CA, November 05, 2008 --(
PR.com
)-- "With more than two trillion dollars lost in retirement accounts over the past (15) months, these are challenging times for most Americans. Prospective retirees are faced with the bleak observation that traditional retirement planning, such as 401(K)s, IRA's and Defined Benefits Pension Plans are not going to be enough for the average worker to retire on. The dramatic downward trend of the stock market has shaken our very foundation and threatened the dreams of a secure financial future which we all rely on. Fortunately, there are alternatives to these retirement planning strategies, and BEIG, Inc. is able to reach out to prospective retirees, and provide assistance and information to those who need it, "says Michael Smerdel, Director of Operations for Bull's Eye Investment Group." Most people are familiar with the concept of stock market investment and the purchase of income properties as an investment tool has become a fad over the past (5) years. With the current market conditions, the credit crunch, and plummeting housing prices, our clients come to us seeking alternative strategies and proven success. Our land banking programs, and the use of Internal Revenue Code 408, allow us to help clients roll-over their qualifying retirement accounts into the purchase of land in the path of development," added James McGary, Director of Sales, for Bull's Eye Investment Group. "Look, I spent years as a financial planner, and frankly I was discouraged by the limited returns I could offer my clients on their portfolio. I am not saying that financial planners or stock brokers are bad, but I will tell you that they don't have anything to offer that can build wealth at a rate Americans need to build their retirement accounts. At Bull's Eye Investment, Inc., we are able to offer our clients amazing options for growth and retirement planning, at a time when they are needed most. The 'Average Joe' is seeing retirement savings shortfalls within four to six years. Clearly, there are more viable options for planning a secure retirement"
On Thursday, November 13th at 6:30 pm, Bull's Eye Investment Group, Inc. will be hosting a complimentary dinner and seminar at the Embassy Suites Hotel in Irvine, CA to introduce the concept of land banking to those interested in securing retirement, and avoiding the stock market. At time of this release, limited seating was still available, but not expected to last. "This upcoming schedule of seminars is a great way for people who aren't familiar with Bull's Eye Investment Group, Inc. to receive important information about our services, ask questions, and network with existing clients without having to book an individual consultation. Plus, it's a great setting, and it helps take the edge off of the stress most of us feel when discussing our planning strategy for financial security," notes Smerdel.
Bull's Eye Investment Group, Inc. was founded by Michael Smerdel and James McGary as a way to expand on the successful investment strategies they have implemented, professionally and personally, over the past ten years. With combined backgrounds in real estate appraisal, residential/ commercial real estate inspection, income property investment, and financial planning, Smerdel and McGary have formed a formidable team, qualified and motivated to forge ahead in the pursuit of solid planning and quiet wealth building for their clients. "Bull's Eye investment Group, Inc.-Never Miss The Mark."
The next Bull's Eye Investment Group, Inc. seminar is scheduled in Southern California at the Embassy Suites Hotel in Irvine. For tickets to this event or for a schedule of future BEIG, Inc. events in your area call
(800) 237-5092 X101.
###