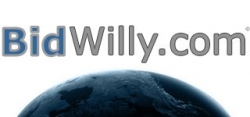 Orlando, FL, November 06, 2008 --(
PR.com
)--
Bidwilly
(BW) will be the 1st free social marketplace that allows local businesses, entrepreneurs, freelancers, and unemployed workers to compete for your service needs through open bidwars. Open bidwars, now being heralded as Bidding 2.0, is a terminology that describes how bidders may view the bid responses of others to initiate public (un-restricted) bidding wars.
The way it works is quite simple. Business Professionals(BPs) may assign themselves to any of 1200 service categories with the ability to suggest new categories, creating new markets and opportunities never once thought of. The social aspect of BW allows consumers to very easily invite bidders based on people their friends have chosen in the past, profiles they have saved, or through local search. Search results will display the BPs profile photo, information on the professional, work portfolio, customer ratings, reviews, and a B2C network(a social network of customers served) before inviting BPs to bid.
The optimal outcome if BidWilly is embraced will result in an overwhelming growth of entrepreneurs and registered small businesses. Unemployment rates will hit an all time low. More families will be able to stay in thier homes. High schoolers will have a marketplace to begin a trade or become freelancers. People will strive to maintain good karma in the community. Lower crime rates due to lower concentrations of poverty. BidWilly is destined to change America, and even the world, as we know.
###