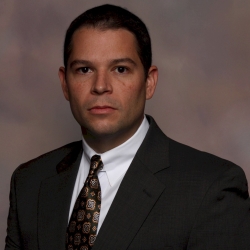 Jacksonville, FL, November 24, 2008 --(
PR.com
)-- The Grimes Companies (TGC) is pleased to announce that Felipe de la Guardia has joined the company as Client Services Manager.
de la Guardia's primary responsibility is the development and oversight of the client service group. He will focus on staffing, training, and the development of the company's logistics coordinators and transaction associates.
"Felipe's professionalism combined with a broad understanding of the dynamics of the supply chain make him a valuable addition to the Grimes leadership team." said Ike Sherlock, Vice President, The Grimes Companies.
de la Guardia began his logistics career with Caribbean Shipping and Cold Storage Inc, in 2004 and is joining TGC following two years with ICS Logistics as Customer Service Manager for the Jacksonville operations. de la Guardia is a native of the Republic of Panama, is fluent in both English and Spanish, and is a graduate of University of Florida with a degree in Business Administration and of the University of North Florida's M.B.A. program with a concentration in international business.
TGC, a Jacksonville, Florida based company, currently operates both public and contract warehouses in Florida and Maryland. As a single-point solution for logistics and supply chain needs, TGC provides warehousing, transportation and packaging services to its clients. FileSafe, Inc., a wholly-owned subsidiary of TGC, offers document storage services to businesses in Northeast Florida.
###