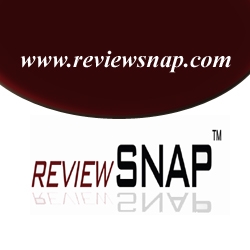 Des Moines, IA, November 25, 2008 --(
PR.com
)-- The Web-based performance management system,
ReviewSNAP™
, announces the addition of several new modules. These additional features will help organizations make their performance review process even more effective and productive.
One of the new modules is a comments suggestion tool designed to offer competency-specific suggestions to managers as they complete a review. David Arringdale, President of ReviewSNAP™ parent company Applied Training Systems says their research indicates that managers often get hung up on what to write in support of their ratings. "We have learned that a high percentage of managers doing reviews would feel much more comfortable in the process if they had a better idea about what to write to back up their specific ratings. When preparing a review, our system allows the reviewer to pull up a list of supporting comments related to various ratings levels for the competencies in question. They can then choose one or more of the comments to insert into the comments and suggestions area for that competency group. The system will then automatically insert the comments. Of course, they can be modified as desired. The response has been overwhelmingly positive and managers are finding the process of reviewing employees less frustrating and more rewarding."
Research also indicated that many users of the system wanted a solution that allows its subscribers to go entirely paperless with their performance management process. To that end, the company has added an e-signature feature that provides managers and employees the opportunity to apply an electronic verification or signature to the review. This capability virtually eliminates the need to store paper copies of reviews.
Some other important additions to the ReviewSNAP™ performance review system are:
The ability to add a logo to make the system appear specific to the organization.
Allow for the import of competencies that organizations may already have in place.
The ability to define a probationary review period in addition to other defined review periods.
An export feature that allows for exporting statistics to an Excel spreadsheet.
A key ReviewSNAP goal is to offer the most robust on-demand performance management solution at an affordable price. Arringdale added, "We are completely in tune with the current economic situation and our pricing levels have always been and will continue to be the lowest available. This will allow even the smallest organization the ability to automate their performance review process and make it far more effective and fruitful for all involved."
Automating the review process can significantly reduce HR and managerial staff time. Streamlining this process can cut an organization's expenses, ensure more timely reviews, and improve morale and productivity which should help enhance the bottom line.
About
ReviewSNAP™
ReviewSNAP is a highly flexible, Web-based performance management system that allows users to give more accurate and effective performance reviews. Created by Applied Training Systems, ReviewSNAP offers standard review templates, competencies, rating scales, and review periods. However, it allows users the capability of fully customizing each feature to fit individual organization's needs. Visit www.reviewsnap.com for more information and to sign up for a free 21-day trial or call 800-516-5849.
###