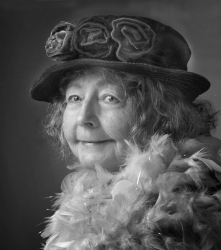 Yelm, WA, December 05, 2008 --(
PR.com
)-- Author Bettye Johnson has launched the For Freedom Now Project to bring forth a shift in awareness on this planet. Johnson is asking volunteers to focus on the world once a day for a minimum of sixty days using the words Love and Gratitude. Love is a power that can change all things if we accept love and believe in love. Love has a frequency that can change polluted water into clean water as demonstrated by Masaru Emoto with his scientific work. Gratitude is being thankful for life, what we are, what we have and by offering gratitude to the world, we send out the frequency that we are being thankful for our efforts have already been accomplished.
The intent of the For Freedom Now project is to create a shift in the world away from abuse, discrimination, bigotry, poverty, anger, hatred, wars and enslavement through the use of love and gratitude. Johnson calls this an experiment with nothing to lose except a once a day focus or prayer. "This is the time to heal our woundedness. Now is the opportunity to heal and give to the world a shift enabling it to evolve into something greater."
Johnson believes that by linking our intents, we can make a difference and become Shift-Changers for the world. Further information is available on the For Freedom Now website at www.forfreedomnow.weebly.com.
Bettye Johnson is an award-winning international author. Her books, Secrets of the Magdalene Scrolls and Mary Magdalene, Her Legacy are both Independent Publishers Books Awards winners in 2006 and 2008 respectively. Johnson's latest book Awakening the Genie Within, was released in October 2008. Johnson has been a long-time advocate for women's rights and is now expanding her advocacy to take on the world. She is a septuagenarian and grew up during the Great Depression of the last century and believes that the world needs to be encompassed with love and gratitude. She makes her home in Washington State.
###