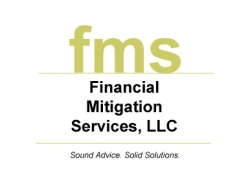 Minneapolis, MN, January 13, 2009 --(
PR.com
)-- Businesses in the United States that accept credit and debit cards are required to pay a baffling number of dues, fees, chargebacks, monthly charges and mark-ups, making the United States the most expensive nation in the world to use a credit card. The National Retail Federation says that interchange collections by the major credit card companies have increased from $16.6 billion in 2001 to a projected $48 billion in 2008. Not only does this represent the highest dollar amounts the world, it also represents the highest percentages paid by businesses of any industrialized nation in the world.
The economic crisis, combined with yet another fee hike instituted by the major credit card companies in 2008, has businesses looking for alternatives to the cost of accepting credit cards. Credit Card Processing has long been a cost that many businesses paid little attention to, but today's business climate requires that business owners do what they can to lower expenses in all areas that they are able.
One alternative for businesses that do not want to face the disruption of changing banks or providers, but would still like to obtain a reduction in costs, is FMS Merchant Services.
FMS Merchant Services assists companies in obtaining lower fees from their current credit card processing vendor and then works on an ongoing basis to provide accurate oversight of their clients' merchant account fees.
FMS has analyzed merchant account statements on behalf of hundreds of clients to help them curb credit card processing expenses without changing from their current Visa and Mastercard processing provider. FMS is not a credit card processing company and their services do not include trying to convince a business to switch processing companies. FMS Merchant Services President, Jeff Zellmer, indicates "Our typical client saves several thousand dollars per year in merchant processing costs as a result of engaging our company to act on their behalf. Our goals are truly aligned with our client's goals. The more successful we are in our mission, the more money that is in our client's pockets at the end of the day."
For additional information regarding FMS Merchant Services, you can visit their web site at
www.fmsmerchantservices.com
###