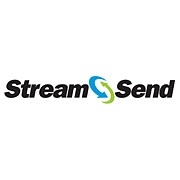 Sacramento, CA, January 21, 2009 --(
PR.com
)--
StreamSend
, a leading
email marketing service
provider, released guidelines for businesses seeking to build and optimize email marketing practices in 2009. These client-tested best practices have helped thousands of organizations cement email marketing as an indispensable element of their marketing strategy.
"To make the best of a tough economy, more marketers are looking for cost effective methods to reach prospects and customers," says Dan Forootan, President of StreamSend. "As email activity and competition grows, the need to plan, create and maintain smart campaigns becomes even more important. To see the most benefit from their email marketing programs this year, we advise our clients to consider the following principles."
1. Pay close attention to email volume. Email marketing is a valuable marketing tool in a down economy. The challenge for marketers is to resist the temptation to overuse the medium. Forrester Research cites that 77% of consumers are annoyed with the volume of email they receive. Don't annoy your customers. Too much email can erode email effectiveness. Conversely, don't email so infrequently that they do not know who you are. Strive to maintain a consistent and ongoing relationship with your subscribers.
2. Respect your customers and their relationships with you. As worldwide email volume continues to grow, seek out relevant ways to communicate with your customers and to stand out from the crowd. Remember that not all customers are the same or have the same interests. Some methods for improving relationships through email include the following:
a. Send relevant, valuable and timely information and offers.
b. Pay attention to messages viewed on mobile devices.
c. Segment lists to best match your customers' needs.
d. Leverage triggered (automated) emails to enhance personalized, customized customer communications.
e. Use transactional emails (welcome letters, receipts, confirmations, etc.) as an additional means to build customer rapport.
3. Complement your email campaigns. Remember to provide consistent messaging across all your communication channels. Email should be one element of your marketing mix. Reinforcing messages across multiple channels will boost overall campaign effectiveness.
4. Remember email design and delivery basics. No matter what, do not forget the nuts and bolts of smart and effective email marketing – everything from using permission-based (opt-in) lists and good list hygiene to using clear, valuable subject lines and solid design and messages. Test your messages before you send, and maintain good relationships with the ISPs.
5. Keep Improving. Even if something worked in the past, it is not guaranteed to continue delivering the same results. Measure the success of your campaigns. Take advantage of reporting and data analysis beyond the inbox. Test and adjust to make sure your email campaigns continue to yield positive results.
About StreamSend
The StreamSend Email Marketing Service is the most comprehensive and cost-effective permission-based email marketing service available, used by marketers, entrepreneurs, online retailers and private label resellers around the world. StreamSend offers a range of industry-leading, standard pricing plans and also has a strong email marketing reseller program. StreamSend is the flagship service of EZ Publishing, Inc., founded in 1998.
###