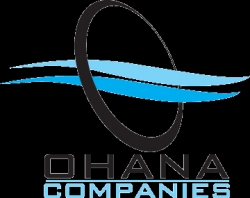 Wilmington, DE, January 29, 2009 --(
PR.com
)-- Veteran business strategist Alex Giacco has recently joined the revolutionary promotional marketing firm Ohana Companies, as the company's President.
"Alex Giacco has significant experience in the creation of corporate strategy and the development of new markets, and has repeatedly demonstrated his ability to profitably implement new processes and procedures that a rapidly growing company like Ohana truly needs," said Chris Quinlan, the founder and Chief Executive Officer of Ohana Companies. "We first met in 2007 and we both realized that he could greatly enhance our senior management team. Very early he recognized the power of our vision where 'Everybody Wins,' the consumer, the retailer and the manufacturer, as Ohana continues to revolutionize business with the next generation of rebates, delivering low-cost, high-impact loyalty programs and providing a technology platform that opens incremental sales opportunities."
Previously, Giacco created and built the Growth Markets Development team for Bank of America Card Services and its predecessor MBNA (Wilmington, DE). In that role, Giacco was responsible for the identification, evaluation, sales and implementation of all new strategies and products for Bank of America Card Services. He was also responsible for the evaluation of any new business opportunities. Some of the markets that Giacco developed and entered are health care payments programs, including the Aetna Healthy Rewards credit card program and the MedImpact credit card and HSA programs. One of his programs, the Caremark Rewards credit card program, won the inaugural CDHC award in March 2007 for the Most Innovative Program in the Convergence of Healthcare and Financial Services.
Earlier, Giacco was responsible for the strategy and sales in the new Financial Services sector for MBNA. The programs that he and his team brought to the company and designed included Merrill Lynch, Charles Schwab, A.G Edwards and others.
"I've spent a great deal of time over the past few years evaluating new technology, finding new markets and new business partnerships," Giacco said. "Ohana impressed me greatly because I saw an entire solution to a very big problem, with multiple applications beyond rebates. Ohana's technology platforms significantly impact companies looking to develop consumer loyalty programs in a much more cost-efficient manner, and at the same time target their best customers directly. It is also one of the most consumer-friendly applications that I have ever seen."
"I wasn't looking for a full-time position when Ohana approached me," said Giacco. "They have very good people in place at a number of levels, including marketing, sales and IT. Chris and I think of my role with Ohana as the 'head coach," creating and implementing profitable strategies, re-structuring the company as it moves to its next growth phase, and putting goals and objectives in place for our team. I'll be identifying where we go in the future, how we maximize opportunities and creating the structure to support all of our initiatives.
"There are huge opportunities for Ohana going forward, not only rebates and rewards in traditional consumer products and retail, but also in new markets like healthcare and pharmaceuticals, where the much more effective and targeted approach that our technology platform brings can create unlimited benefits," Giacco added. "Just in healthcare and pharmaceuticals, Ohana can create more efficient payments, rewards, and new wellness programs targeted directly at the consumers who are actual, proven customers of those products. We can provide these companies and brands programs that are far more efficient for the manufacturers, the retailers and the consumers."
About Ohana Companies:
A pioneering leader in transforming marketing promotions, rebates and rewards, Ohana Companies has virtually eliminated the inefficient and costly mail-in rebate and fulfillment process by offering the first 100-percent online solution to redeem, validate and fulfill rebates electronically. The company's team of innovative executives, with considerable retail, marketing, financial services and technology industry expertise, have come together to transform the broken rebate model that's been frustrating consumers, retailers and manufacturers for decades. Ohana utilizes revolutionary, patented and patent-pending technology and processes, changing the way consumers, retailers and manufacturers participate in rebates and promotional marketing, ensuring that "Everybody Wins." Additional information is available at http://www.EverybodyWins.com.
Media Contact:
Jim DeLorenzo
Phone: 215-564-1122
E-mail: jim@jhdenterprises.com
###