Sibyl Systems Begin Central New York Operations
Sibyl Systems, a IT solutions provider and subcontracting firm has began operating in the Central New York marketplace.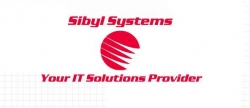 Ciceri, NY, February 12, 2009 --(
PR.com
)-- Sibyl Systems, founded by former Rice Technology Solutions president John Rice has began operations in the Central New York marketplace. Sibyl Systems will operate as an IT solutions and services provider and a subcontractor for larger national firms. Specializing in break/fix type computer repairs and networking services like installation and security measures.
"I look forward to bringing my knowledge and expertise that I gained while in Las Vegas to this new market. Our business philosophy will center on the customer because I have found that most IT companies have a tendency to focus on the technology more than their clients needs." stated John Rice, President of Sibyl Systems. "I also feel that our experience with the open source community, especially with our partnership with Ubuntu Linux, will be a benefit and give us a strong advantage in the market" says Rice.
The company will provide full service IT solutions, meaning it will be a one stop solution for potential customers. "We provide everything from the typical computer repair/upgrades, network installs and troubleshooting, antivirus/antimalware solutions, software consultation, data recovery and backup solutions, and webhosting. We also are partnering with salesforce.com and Oracle to provide even more options for our customers."
Sibyl Systems officially began operating in the Central New York marketplace, which covers Syracuse, Utica, and Rome, on February 2 2009.
Sibyl Systems
5701 East Circle Dr #310
Cicero NY 13039
888-742-9579
315-505-4042
www.sibylsystems.com
###
Contact
Sibyl Systems
Paul Stanley
888-742-9579
www.sibylsystems.com

Contact