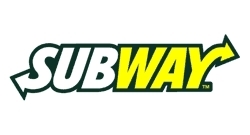 Milford, CT, May 22, 2006 --(
PR.com
)-- The
SUBWAY® restaurant chain
brings hungry customers another taste of the Italian countryside with its new low-fat Tuscan Chicken sub sandwich.
Available beginning May 22nd, for a limited time at participating SUBWAY® locations, the Tuscan Chicken sub is another foray into the dinner day part for the SUBWAY® chain.
Imagine a Fresh Toasted™ sandwich of all white meat chicken strips, seasoned with a light and refreshing mix of spices that include basil, garlic, oregano, red bell pepper and sundried tomatoes. Now imagine it topped with the mildly smoky goodness of fire roasted red onions and red and green peppers with your choice of cheese. That's not all. Just add your favorite vegetables and the exclusive low-fat SUBWAY® Tuscan Vinaigrette sauce — a delightful blend of balsamic vinegar, white wine, Dijon mustard and spices, and you've got the new SUBWAY® Tuscan Chicken sub—just in time for your dinnertime cravings.
"Our Tuscan Chicken sandwich is on trend with many of the popular flavors of Italy and combines them with the fresh-baked breads and toppings that have been a cornerstone of the SUBWAY® experience for the past 40 years," said Chris Martone, Executive Chef for the SUBWAY® chain. "Our ability to toast this sandwich and heat it all the way through allows the flavors of the chicken and spices to blossom, creating a delightful taste sensation at each bite."
The Tuscan Chicken sub received a tremendous response from consumers in several test markets and will now be included in the chain's SUBWAY® Dinner Theatre television ad campaign starring actor and comedian Jon Lovitz. In addition, SUBWAY® weight loss hero, Jared Fogle, will also appear in his own commercial featuring the Tuscan Chicken sub, to highlight the fact that the 6-inch version of the sandwich has only 8 grams of fat.
With more than 25,000 locations in 84 countries, the SUBWAY® restaurant chain is the world's largest
submarine sandwich franchise
. The SUBWAY® sandwich chain has surpassed the number of McDonald's® locations throughout the United States, Canada, and most recently, in Australia and New Zealand.
Headquartered in Milford, Connecticut, with regional offices in Amsterdam, Beirut, Brisbane, Miami and Singapore, the SUBWAY® restaurant chain was co-founded by Fred DeLuca and Dr. Peter Buck in 1965. Their partnership, which continues today, marked the beginning of a remarkable journey — one that has made it possible for thousands of individuals to build and succeed in their own business. Once again, the SUBWAY® brand is ranked as the number one franchise opportunity in Entrepreneur magazine's 2006 "Annual Franchise 500®" listing. This marks the 14th time in 18 years that the chain has achieved this honor.
For more information about the SUBWAY® chain, visit
www.subway.com
.
SUBWAY® and Fresh Toasted™ are trademarks of Doctor's Associates Inc.
###
Contact Information:
For SUBWAY® Restaurants
Kevin Kane
(203) 877-4281 Ext. 1329
kane_k@subway.com
Les Winograd
(203) 877-4281 Ext. 1683
winograd_l@subway.com