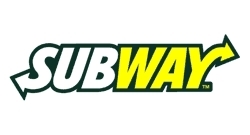 Milford, CT, May 22, 2006 --(
PR.com
)-- The
SUBWAY® restaurant chain
, which has long been committed to promoting healthier eating among children and adults, is introducing new "fit" menu items and "California Fit Fresh Value Meals" on May 22nd in 1,700 franchises across the state of California.
The meals comprise a California Fit adult meal and a California Fit Kids' Pak® consisting of a low-fat sandwich and "fit" sides and beverages. New "fit" products being introduced include sliced apples, raisins and low-fat milk.
SUBWAY® restaurants began developing new menu options last year, when the restaurant chain was honored by California Governor Arnold Schwarzenegger for its longstanding commitment to providing consumers with fresh and nutritious quick service dining. Since then, SUBWAY® restaurants have pledged to support the Governor's Summit on Health, Nutrition and Obesity and "Get Healthy California" program.
"As an industry leader, we feel a responsibility to do our part to encourage healthy habits in children involving increased physical activity and nutritious food choices," said Rick Sender, Chairman of the Subway Franchisee Advertising Fund Trust. "With the 'California Fit' initiative, we are providing children and adults yet another selection to lead a balanced lifestyle."
The California Fit adult meal consists of a choice of a 6-inch sub sandwich with 6 grams of fat or less, Diet Coke®, water or 1% milk, and a choice of apples, raisins or Baked! LAY'S® potato chips. The Kids' Pak® comprises a choice of a low-fat 4-inch deli round, 1% milk or apple juice, plus a choice of apples or raisins. The new Kids' Pak® choices, which are based on sensible serving sizes, are low in total fat, saturated fat and cholesterol, and are a good source of essential nutrients such as vitamin C, calcium and iron.
Starting May 22, all SUBWAY® restaurants in California will feature signs with the new products. The "fit" items will be highlighted with an apple-shaped icon allowing customers to easily identify and order the "better-for-you" options. SUBWAY® restaurants will also unveil a new advertising campaign, which will speak to the community about today's rising obesity concerns and the new California Fit program as a delicious alternative to typical high fat, high calorie fast food fare.
The Summit on Health, Nutrition, and Obesity, which was held September 15, 2005, was the first step in a major initiative to reverse the obesity epidemic in California. Funded by the California Endowment, it brought together food and beverage leaders, entertainers, employers, government leaders, obesity experts and community-based organizations, who, in an effort to encourage healthful eating choices and physical activity, will commit to making bold changes in the way they do business.
About SUBWAY® Restaurants
The SUBWAY® restaurant chain is the world's largest
submarine sandwich franchise
, with more than 25,500 locations in 84 countries. The SUBWAY® sandwich chain has surpassed the number of McDonald's® locations throughout the United States, Canada, and most recently, in Australia and New Zealand.
Headquartered in Milford, Conn., the SUBWAY® restaurant chain was co-founded by Fred DeLuca and Dr. Peter Buck in 1965. Their partnership marked the beginning of a remarkable journey – one that made it possible for thousands of individuals to build and succeed in their own business. The SUBWAY chain was named the number one franchise opportunity in all categories by Entrepreneur magazine in its "Annual Franchise 500®" ranking for 2006 – for the 14th time in 18 years!
For more information about the SUBWAY® restaurant chain, visit
www.subway.com
.
SUBWAY® is a registered trademark of Doctor's Associates Inc.
###
Contact Information:
Mack Bridenbaker
SUBWAY® Restaurants
(800) 888-4848 ext. 1353
bridenbaker_m@subway.com
Shana Claudio
Fleishman-Hillard
(212) 453-2420
claudios@fleishman.com