First Kosher Subway® Restaurant Opens in Cleveland
Jewish Community Center Members Can Now Eat Fresh™ and Eat Kosher.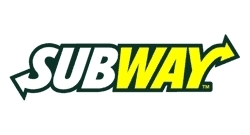 Milford, CT, June 06, 2006 --(
PR.com
)-- Consumers in the Cleveland area looking for a kosher meal can now enjoy great tasting submarine sandwiches, as the first kosher
SUBWAY® restaurant
in North America has officially opened to the public at the Mandel Jewish Community Center, in the suburban town of Beachwood, Ohio.
The sandwich chain's famous weight-loss hero, Jared Fogle, who lost 245 pounds in a year's time by eating two low-fat SUBWAY® sandwiches a day and incorporating exercise into his daily routine, was on-hand for the ribbon-cutting ceremony and greeted visitors at a community open house.
The SUBWAY® restaurant at the JCC is under the kosher supervision of Cleveland Kosher and is owned and operated by local SUBWAY® franchisee and Development Agent, Ghazi Faddoul.
In keeping with kosher dietary laws, the menu at the SUBWAY® restaurant will feature meat and pareve; no dairy items will be served. Pareve are foods such as fruits, vegetables, fish, eggs and bread that are prepared without meat, milk or their derivatives, and are permissible to be eaten with both meat and dairy dishes.
With slight modifications, such as no pork-based products such as bacon or ham, and the use of soy-based cheese, the menu is virtually identical to that of any other SUBWAY® restaurant.
"Subway offers a variety of options that tie in well with the JCC's desire to promote healthy eating and healthy lifestyles. It will be great for fitness enthusiasts and families who use the facility," said Michael Hyman, executive director of the Cleveland JCC. "I am not aware of anywhere else in the country where they have duplicated a popular restaurant franchise, item by item, to meet kosher dietary laws."
At the Cleveland JCC, its 1,400 square foot dining area has been remodeled to the signature SUBWAY® Tuscany décor, which provides an inviting family dining destination of "fast casual, not fast food". The restaurant will be open six days each week for breakfast, lunch and dinner and will be available for dining, take-out and catering services.
"The availability of healthy, quickly-prepared food is a great amenity for JCC members and the general public. I invite everyone to stop by and try our world-famous submarine sandwiches," said SUBWAY® franchisee Ghazi Faddoul.
The Jewish Community Center of Cleveland provides programs of exceptional quality for families and individuals of all ages, including pre-school and children's programs, summer camps, fitness, wellness and recreation programming, and arts and culture programs. With more than 25,500 locations in 83 countries, the SUBWAY® restaurant chain is the world's largest
submarine sandwich franchise
. The SUBWAY® sandwich chain has surpassed the number of McDonald's locations throughout the United States, Canada, and most recently, in Australia and New Zealand.
SUBWAY® restaurants are famous for made-to-order footlong and 6-inch submarine sandwiches, served on Italian, wheat and a variety of seasoned breads that are baked fresh daily in each restaurant. Hot and cold subs, many with 6 grams of fat, are available with an assortment of meats, vegetables and condiments, all added at each customer's request.
For more information about the SUBWAY® chain, please visit
www.subway.com
.
SUBWAY® is a registered trademark of Doctor's Associates Inc.
###
Contact Information:
For SUBWAY® Restaurants
Les Winograd
(203) 877-4281 Ext. 1683
winograd_l@subway.com
For the Cleveland JCC
Debra Posner
(216) 593-6294
dposner@clevejcc.org