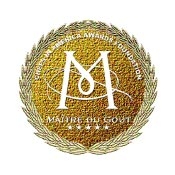 Milford, CT, June 15, 2006 --(
PR.com
)-- A "Master of Taste Award" has been bestowed upon Christopher Martone, the Executive Chef for the
SUBWAY® restaurant chain
. This "Maître du Gout" citation has been presented by the Chefs in America Awards Foundation, part of The National Chefs Network.
Chris was nominated by his peers for the high quality of the food offered in SUBWAY® restaurants, and the overall popularity of the chain's menu products. According to award founder Jesse Sartain, National Director of the Chefs in America Awards Foundation, "You were selected because of the culinary excellence of your foodservice organization."
With pride, Chris Martone commented that, "Knowing how highly our SUBWAY customers rate the quality and variety of the foods we serve, it's a genuine honor to also be singled out for recognition and praise by our most knowledgeable associates in the food industry."
During the past seven years as the SUBWAY Executive Chef, Martone has assisted in the development of the restaurant chain's proprietary gourmet breads and sauces, the Tuscan Chicken recipe, SUBWAY's well-known "8 under 6" sandwich options, as well as specially commissioned speed ovens to provide perfectly "fresh toasted"™ sub sandwiches upon request.
The "Master of Taste" program was founded ten years ago, when the Chefs in America Awards Foundation paid tribute to Bernard Callebaut of the Belgian chocolate dynasty.
###
Contact Information:
SUBWAY® Restaurants
Public Relations Dept.
Robert Wilson
(203) 877-4281 ext. 1306
wilson_r@subway.com