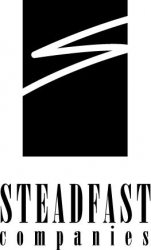 Newport Beach, CA, February 20, 2009 --(
PR.com
)-- The Steadfast Companies have recently joined with M3 Development to form Steadfast/M3 Partners, LLC, an operating company created to capitalize on the current real estate market distress by targeting deeply discounted debt and equity purchase opportunities in Southern California, Arizona, Nevada and Florida.
Founded in 1995, Steadfast Companies successfully develop, acquire and operate properties across the United States consisting of over 14,000 apartment units, three million square feet of offices, and five regional malls. Steadfast's portfolio also includes a chain of resort hotels in Mexico. "We are happy to welcome M3 to the Steadfast family and look forward to the opportunities that lie ahead," said Rodney F. Emery, principal and founder of Steadfast Companies.
Co-owner, Peter McDaniel will direct the operations of Steadfast/M3 Partners. As the former East Regional President for Pinnacle, McDaniel has over 19 years of executive experience in the multifamily and commercial investment and management industries. Starting with the repositioning of REO from Continental Illinois Bank, the RTC, and PNC then moving on to apartment portfolios acquired by Lennar and Blackstone, McDaniel ultimately oversaw the due diligence, acquisition, renovation and management of over 35,000 apartments and four million square feet of office and retail across the U.S. for Pinnacle, the nation's third largest apartment owner and manager.
Prior to directing the management of Steadfast's apartment portfolio for Pinnacle in early 2007, he formed M3 with brothers David and Matt McDaniel. M3 sold the last of its properties at the peak of the real estate market in 2006 generating exceptional unleveraged investor returns by buying and entitling land in Florida and Costa Rica.
"Over the past few months, we have just begun to see what I consider to be purchase opportunities with any significant upside potential. We've been negotiating with major lenders and builders at discounts of 66% to 80% from 2006 values," says McDaniel. "Teaming up with Steadfast, an organization with a great deal of experienced talent and financial strength, gives us a much greater capacity to effectively evaluate and acquire deals. Having worked with them over the past two years, I know them as a first class operation and I am excited about the potential of our partnership."
Initially, Steadfast/M3 will focus on distressed homebuilder assets located in major metropolitan submarkets, since they believe that this sector is experiencing the deepest discounts and will most likely recover first. When commercial and apartment assets begin to become available at lower prices, the company will target those sectors as well.
###
Contact Name: Matt McDaniel
Company Name: Steadfast Companies
Telephone Number: 949.852.0700 Ext. 1192
Fax Number: 949.333.1790
Email Address: mmcdaniel@steadfastcompanies.com
Web site address: www.steadfastcompanies.com