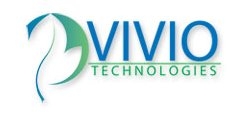 Walla Walla, WA, April 04, 2009 --(
PR.com
)-- Vivio Technologies is proud to announce a partnership with SmarterTools Inc in which Vivio Technologies will offer SmarterTools software products to enhance Vivio's new ColdFusion Windows Hosting account options. Vivio Technologies is a long standing member of the ColdFusion community and has been proud to offer ColdFusion Hosting Accounts on Linux for many years now. Vivio has just recently added Windows Hosting Solutions for ColdFusion and are proud to offer SmarterTools products on both Vivio's VPS offerings and Dedicated Server offerings.
When asked about the partnership with SmarterTools Inc, Vivio Technologies President Jordan Michaels responded, "We evaluated several products that compared to the products offered by SmarterTools Inc and in doing so, we found that SmarterTools products were by far the most feature-rich and easy-to-use products on the market. There is certainly a good reason why SmarterTools Inc has established themselves as one of the most trusted names in the business. We look forward to mutually beneficial relationship with SmarterTools Inc for many years to come."
About SmarterTools Inc
SmarterTools is an information technology (IT) management software company that builds applications to simplify and automate the day-to-day operation of business. With a diverse product line including SmarterMail mail server, SmarterTrack customer service software, and SmarterStats Web log analytics, SmarterTools has targeted various small businesses, web hosts and internet service providers and has grown its install base with customers in over 100 countries. SmarterTools was founded in 2003 and is headquartered in Phoenix, Arizona.
URL:
http://www.smartertools.com/
About Vivio Technologies Inc
Vivio Technologies is a hosting service provider (HSP) that caters specifically to the ColdFusion (CFML) development language marketplace. Vivio Technologies offers ColdFusion VPS Hosting and ColdFusion Dedicated Server Hosting solutions on both Linux and Windows, and offers the most extensive support for ColdFusion (CFML) language interpretors on the market. Vivio Technologies was founded in 2002, and is located in Walla Walla, Washington State.
URL:
http://www.viviotech.net/
###