SPI Semicon Merges Operations with Parent Company Professional Plastics, Inc.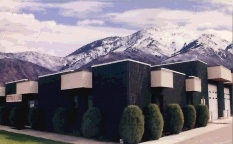 Ogden, UT, May 08, 2009 --(
PR.com
)-- SPI/Semicon, Inc., a USA manufacturer of static-controlled semiconductor wafer and I.C. packaging products has been merged into their parent company Professional Plastics, Inc. The combined company will continue production of the existing SPI product range at a shared facility in Ogden, Utah. The company anticipates increased operational efficiencies and bottom-line cost savings as a result of the merger. The formal merger of the companies will also allow SPI/Semicon to utilize the corporate sales, marketing and operational resources of Professional Plastics.
SPI Semicon manufactures products which are used to protect silicon wafers and semiconductor devices from damage during handling, testing, and shipping. The company designs and manufactures customer-specific products via injection-molding, extrusion, vacuum-forming, die cutting and ESd coating equipment.
Professional Plastics, Inc. has been the parent company of SPI/Semicon since 1991, therefore no corporate level management changes are required as a result of the formalized merger. Professional Plastics is a distributor and convertor of semi-finished plastic shapes with an annual turnover of approximately US$ 100 million. The company specializes in high-performance engineering plastic shapes used in semiconductor and aerospace applications.
The manufacturing facility in Ogden, Utah will continue to be managed by Ervin Baker, a semiconductor industry specialist with experience managing sales and manufacturing operations at both SPI/Semicon and Professional Plastics.
SPI/Semicon will continue sales operations under their current name and all brands, patents and designs will be maintained under the SPI name.
For more information, contact Ervin Baker at (801) 444-2429 or visit
www.spisemicon.com
###
Contact
Professional Plastics, Inc.
Chris Kietzke
858-637-2800
www.professionalplastics.com
(888) 995-7767 USA Toll-Free
Asia E-Mail: asia-sales@proplas.com

Contact