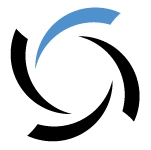 Houston, TX, May 21, 2009 --(
PR.com
)-- Senior Service Match announced today that they have officially ended the beta testing phase of their site and have gone "live" with their services. The five month beta testing stage began in January of this year and ended on May 15th when Senior Service Match launched the finalized version of their site (www.seniorservicematch.com).
Paul Cook, president and owner of Senior Service Match, said that he was pleased with the information gathered during their beta testing period. "After reviewing the results [of the beta test] we felt that we were more than ready to release the full version of the site to the general public."
Cook went on to add, "Because we are located here [Houston, TX] we started in the Houston market during our testing; however, we are already in talks with national senior living companies who feel like we can be a valuable resource to them." As of this week, Senior Service Representatives have begun to contact providers in the Dallas area, with plans to follow up with a major push in the larger cities of Florida, followed by California and New York.
According to Cook, the current company goal is to have a significant presence in the top fifty markets of the United States by the end of 2009. "Realistically, we think it's more than possible to be a huge player in the senior living placement industry by January of next year," said Cook.
For more information on "Senior Service Match Officially Launches Full Version of Site" contact the Press Relations Department at 888.611.2021 or visit www.seniorservicematch.com.
About Senior Service Match - Senior Service Match is a free service that provides information about living choices for seniors, as well as as a placement company for "assisted living" facilities. Based in Houston, TX, Senior Service Match began operation in January of 2009. S. Paul Cook serves as President and CEO of the company. Marcus D. Cook serves as Vice President of Marketing and COO.
Contact:
Mark Brett
Press Relations
Phone: 888.611.2021
Fax: 281.716.4142
markb@seniorservicematch.com
seniorservicematch.com
###