Peanuts CB Shop Featuring New CB Radio Models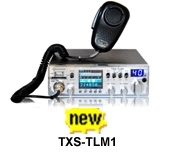 Indianapolis, IN, June 02, 2009 --(
PR.com
)-- Peanuts CB Shop is keeping customers up to date in regards to newer versions and models of CB Radios that are out today. A few of these models combine Cell Phone, MP3, and computer related technologies, to advance designs further.
Peanuts CB Radio Shop (located at http://www.peanutscbshop.com) keeps up to date with the newest radios out today. CB Radios are still sold in high volumes today, and both Cobra and Ranger USA have announced some exciting models. Cobra has merged Bluetooth technology with with their Cobra 29 series with their Cobra 29 LTD BT (the BT is short for Bluetooth), while Ranger USA has a model which has a built in MP3 player, full graphic display, and SD card slotand USB interface technologies. This model (the Ranger TXS-TLM1) is sure to be a hot winner. Midland also has some advanced looking designs and features as well.
For more info on the latest in
CB Radios
, web searchers may visit http://www.peanutscbshop.com for more info and tips.
Peanuts CB Radio Shop is part of the Advanced Marketing family.
###
Contact
Home Loan Rates
Rick Anderson
317-364-2667
http://www.home-loanrates.com

Contact