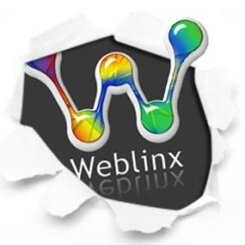 Blackburn, Lancashire, United Kingdom, July 21, 2009 --(
PR.com
)-- All websites need the basic search engine optimization techniques in place to be able to compete in the organic search results on all major search engines like Google, Yahoo and MSN. All
search engine optimisation
companies should be covering the basics on your website:
· Analysing your key phrases – Using keyword tools like Google keyword checker you will see what end users are typing into their search engine of choice looking for your products and services. You can highlight and copy this link to experience the Google keyword checker for yourself:
https://adwords.google.com/select/KeywordToolExternal.
The keyword checker helps as it prompts all variations of the search terms you feel best describe the products and services you offer in addition to offering you alternatives and relevant keywords that you may not have initially considered.
· Website pages layout – You need to place your top phrases in the title strings, headers (H1 / H2) meta tags (Descriptions and keyword placements) and mention the variations within the body of the content on your web pages. All coding on the pages throughout your website should read differently and be targeted specifically to what products or services you are offering from that particular web page. This enables the search engine spiders to fully understand which web page relates to a certain product or service.
· Website Backward Links – Backward linking has taken a big step in the last 2 years on search engines. It is considered primitive to link with your domain name as not everybody will know your web address, so always link with a keyword you want to be found under on the search engines instead. From page to page on your website always link directly to the website page that relates to that search term. This is called key word anchor text linking. The keyword anchor text linking process is what brings all the aspects of
SEO
(search engine optimization) together. Backward links are internal (from your own website pages) and external links (from other websites to your website).
· Google maps – The biggest SEO tip that requires no funding, costing you no cash at all is using Google maps. They enable you to get your website found on page one when a search is done looking for your products or services within your local area and it is free to enlist your site.
Maintaining your site on page one may become difficult depending on the competitive nature of your business. Weblinx will offer you the right assistance here and give you the right advice by not only maintaining your map but we will monitor and look after the Google map listing for you.
Weblinx offer the experience, understanding and resources to elaborate in more depth and details and have many more search engine optimization tips to offer website owners, directing you to the right tools to tweak your website and prepare it to give you a bigger, better impact on the major search engines and can assist you today.
As one of the leading
internet marketing
experts based within the UK, Weblinx continue to expand clients awareness of
website development
being the key to successful SEO campaigns and await your call today.
###