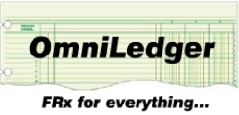 Englewood, CO, August 13, 2009 --(
PR.com
)-- OmniLedger is pleased to announce the release of the OmniLedger solution for the Microsoft Dynamics GP ERP system.
OmniLedger is the only tool that allows users of Mircosoft Dynamics GP (Great Plains) to use the industry leading FRx financial reporting tool for information outside of the General Ledger.
OmniLedger makes reporting easier for users of Dynamics GP by:
· Minimizing the learning curve of adopting a new reporting solution
· Allowing business users to create their own reports without having to rely on IT and consultants to pull information together from multiple systems
· Maintaining the existing formats and structures that FRx and Great Plains users are familiar with
· Combining financial and operational data in one place
· Providing accountants with the information they need in a format they already know
OmniLedger will result in greater understanding of the information across all of your business systems and facilitate a more comprehensive analysis of operations.
About OmniLedger
OmniLedger is the leading FRX, Microsoft Forecaster and FRx solution enhancement consulting firm. Having implemented FRx and Microsoft Forecaster over 100 times, OmniLedger is the go to expert for FRx and Microsoft Forecaster consulting services. Through our OmniLedger solution, we enable Dynamics GP users to use FRx outside of the General Ledger. To learn more about OmniLedger, and its products and services, please visit www.omniledger.com
For additional information, contact:
Gianmarco Salzano
OmniLedger
PO Box 3238
Englewood, CO 80155
gsalzano@omniledger.com
813-579-4991
###