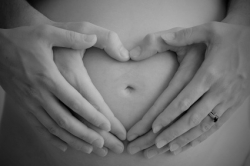 Chicago, IL, August 31, 2009 --(
PR.com
)-- "People spend more time decorating than taking the time to prepare themselves and their relationships for one of life's most enormous transitions," says Joyce Marter, co-founder and lead therapist for the Chicago counseling practice Urban Balance LLC. "Pre and post baby couples counseling can help families get ready for the imminent changes, plus help strengthen a couple's communication skills, and assist with a financial and logistical plan. This can decrease stress and help avoid the relationship meltdown that occurs all too often after the birth of a child."
Marter says that baby planning and counseling should start in late second or early third trimester of pregnancy. Counseling after the baby is born typically takes place in the first 2-4 months. Pre and post baby counseling is not exclusive to couples having their first child. Marter adds that same sex couples should consider the same time-line for planning and counseling purposes.
Imminent mothers especially need to understand that significant change is imminent. "For a woman giving birth to a child, there is a massive amount of transition in her life. Pregnancy affects the mother-to-be emotionally, physically, sexually, and relationally." Additionally, women who have been dealing with other issues, such as eating or mood disorders must be especially vigilant preceding and immediately after giving birth.
"Women with a history of depression are more likely to experience post-partum depression," Marter notes. "It is a good idea for these women to stay connected with their mental health care providers to work at preventing depressive dips or managing them as best as possible."
As exciting as bringing a new baby into the world can be, it is important to understand and prepare for the financial aspects of raising a baby. "Money concerns and decisions about working after the baby is born can be challenging," Marter says. "This is a very personal decision, and some women do not have the choice whether to remain at home or work. For these women, returning to work can be extremely difficult and exacerbate feelings of separation anxiety or 'mother guilt.' Preparation and planning can help lessen the strain and keep resentment from building in a relationship."
Changes in household arrangements inevitably lead to changes in how parents view themselves. "The loss of the 'professional self' and the new identify as a mother is an enormous transition," Marter says. "For some, this shift in identity can also impact self esteem. There is a loss of social support as well as structured time. This can increase feelings of isolation and put increased stress on relationships."
Baby counseling can help new mothers and families with tested strategies for creating a productive, happy environment for the new child and the parents. "A baby affects a couple emotionally, physically, financially, and logistically. Spending time discussing and planning for these changes can go a long way to smoothing the transition."
Finally, Marter, a mother of two herself, says couples need to view their relationship as a system that grows with each child, and to celebrate that growth. "The love and energy that is created with a new family is wonderful, but there needs to be an acceptance of the changes and challenges a growing family encounters."
For more information on pre and post baby counseling visit:
www.UrbanBalance.org
###