Block Imaging Announces Acquisition and New Subsidiary Company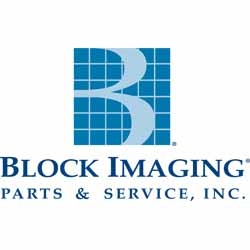 Lansing, MI, September 17, 2009 --(
PR.com
)-- Block Imaging International, Inc., the premier global provider of Pre-owned and Refurbished Medical Imaging Systems, Parts, and Services, announced today its acquisition of Benchmark Radiology LLC., headquartered near Ft. Wayne, IN.
Block Imaging also announced today the establishment of a new subsidiary company, Block Imaging Parts & Service, Inc.
Benchmark's team of experienced service engineers is a natural complement to Block Imaging's product solutions and will enhance Block's ability to provide customized service options. Block Imaging Parts and Service, Inc., is fully equipped to meet the parts and service requirements of Block Imaging International's customers worldwide.
Bruce Block, President of Block Imaging International, states, "The acquisition further positions us as the international market leader in refurbished imaging equipment, spare parts, and services. It also demonstrates our commitment to offer the best in pre-owned imaging solutions for our customers."
Mr. John Smithson, formerly owner of Benchmark Radiology, has accepted the position of Vice President – Engineering, and brings over 20 years of engineering experience in the Medical Imaging Industry and extensive knowledge of X-ray and CT service.
Mr. Jason Crawford, formerly VP Business Development for BII, is promoted to President of the newly formed Block Imaging Parts & Service, Inc. Mr. Crawford will oversee the growth of the company's worldwide parts sales, Flex Service program and the development of the company's service and refurbishment capabilities for global distribution.
Block Imaging International, Inc., headquartered in Lansing, MI, USA, has been providing all modalities of pre-owned and refurbished medical imaging equipment worldwide since 1997. Block's complete solutions package includes refurbished equipment, financing, interim rentals and project management services. All can be viewed at www.blockimaging.com.
Block Imaging Parts & Service, Inc., also headquartered in Lansing, MI, USA offers parts and accessories for all modalities as well as a Flex Service Plan, giving end users an economical service alternative. Products and services can be viewed at parts.blockimaging.com. Inquiries regarding parts sales can be directed to parts@blockimaging.com and service inquiries can be directed to service@blockimaging.com.
###
Contact
Block Imaging International, Inc.
Bruce L Block
517-668-8800
www.blockimaging.com

Contact