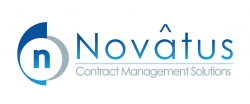 Orlando, FL, October 13, 2009 --(
PR.com
)-- Novatus, a contract and compliance management software provider, announces the On-Premises deployment of the Novâtus Contracts™ solution at Yukon-Kuskokwim Health in Bethel, Alaska.
YKHC is a Tribal Organization authorized by each the 58 federally recognized Tribal councils to provide comprehensive health care services across an incredibly large area covering more than 75,000 square miles in Southwestern Alaska. The YKHC service area encompasses the entire Yukon-Kuskokwim Delta (YKD) across coastal wetlands, tundra, and mountains and includes the community of Bethel and 50 rural communities along the coast of the Bering Sea and the Yukon and Kuskokwim Rivers and their tributaries.
YKHC utilizes the Novatus Contract system to manage every contract needed to operate their hospital and healthcare facilities. Their Procurement group manages Physician Agreements, Grants, Staffing Contracts, Leases and all technology agreements in the Novatus Contracts system. With coverage of such a large service area, and the importance of the services they offer, effective management of the wide diversity of contracts is critical in ensuring the seamless operation of their healthcare facilities.
"After using a number of different contract management systems over the years, Novatus Contracts is at the leading edge of system functionality, efficiency, and ease of use, all at a fair and reasonable price," said Richard L. Clark, Contract Manager at YKHC.
The Novatus team has enjoyed a long standing relationship with YKHC. We are very pleased to continue our relationship with the successful and efficient migration from YKHC's previous contract management system to the Novatus Contracts system. The Professional and Technical Services Team completed the YKHC data migration and Novatus Contracts system implementation in one week of onsite services in Bethel, Alaska. The intuitive design of the Novatus Contracts system enabled the Novatus Professional Services Consultant to complete the YKHC end-user training via four hour web-based sessions.
"Novatus is very impressed with the efficient contracting processes YKHC utilizes for pro-active management of their supplier contracts. They have already provided the Novatus development team with some great suggestions for functional enhancements. Novatus sees YKHC as very active part of the user community," said Robert Gambotz, Chief Operating Officer at Novatus.
###
About Yukon-Kuskokwim Health Corporation
YKHC administers a comprehensive health care delivery system for 50 rural communities in southwest Alaska. The system includes community clinics, sub-regional clinics, a regional hospital, dental services, behavioral health services, including substance abuse counseling and treatment, health promotion, disease prevention programs, and environmental health services. YKHC is a Tribal Organization authorized by each of the 58 federally recognized Tribal Councils to negotiate with the Federal Indian Health Service to provide health care services under Title V of the Indian Self-Determination and Education Act of 1975. YKHC, along with 22 other Tribal Organizations, is a co-signer to the Alaska Tribal Health Compact; a consortium which secures annual funding agreements with the Federal Government to provide health care services to Alaska Natives and Native Americans throughout the state.
About Novatus
Novatus delivers contract, compliance, and supplier management software via On-Demand SaaS delivery and On-Premises installation. With a focus on customer driven requirements, high value software and efficient integrations, Novatus provides the right fit for companies seeking a proven provider with superior technology who offers cost efficient applications and rapid deployment. Novatus was founded in 2008 by well-respected and globally recognized contract and supply chain industry leaders and is comprised of domain experts who have been top tier software and services providers since the contract management space formed and evolved into a recognized software category and formal discipline throughout the last decade.
novatusinc.com