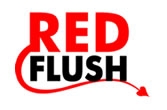 Johannesburg, South Africa, October 29, 2009 --(
PR.com
)-- The Grand Slam of Slots is the first event of its kind, promising one lucky player the chance to win One Million Euros. It has been set up in conjunction with participating Microgaming casinos, and only a limited amount of tickets have been made available to the event. Players from all over the world have already started competing in the event, and are all making valiant attempts to make sure they stay in the running for one of the top prizes, if not the One Million Euros.
Red Flush is one of the participating casinos and has been proud to send many of their esteemed players, as well as some of their new players to the Grand Slam of Slots. They have been encouraging this event for the last few months, and waiting with intense anticipation for the event to begin. Now that it has, the fact that their players are making waves has got the entire Red Flush team in an animated and excited spin. Two of their players are in very close running for the One Million Euro grand prize, and everyone at Red Flush is sending out positive vibes for their possible success.
An excited Red Flush employee stated: "The Grand Slam of Slots has been an exciting event to cover from the beginning. We thought about how incredible it would be if one of our players won the grand prize, but we had no idea that this would actually come to pass. The way things are going at the moment, it looks like our players might just crack this event." With so much excitement and activity surrounding this event, it looks like Red Flush and their players might not sleep until the close of the event on the 2nd of November.
###