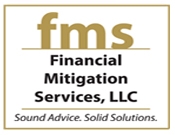 Minneapolis, MN, November 06, 2009 --(
PR.com
)-- Through a comprehensive independent analysis program, businesses across the country are finding that they pay millions of dollars in excess fees, errors and overcharges that they have been paying unnecessarily for credit card processing.
Based on over 1,000 analysis reports done by the independent experts at Financial Mitigation Services, over 63% of business are paying a minimum of $400 per month in unnecessary fees that can be removed if the proper steps are taken. Based on this study, the typical business pays over 16% than what is necessary to process credit cards.
Financial Mitigation Services is an Expense Reduction expert that focuses on credit card processing costs. FMS is not a credit card processing company and its services are not designed to convince clients to switch from their current vendors.
Each FMS Cost Reduction & Recovery engagement includes an in-depth analysis of up to hundreds of unique cost categories that impact credit card processing fees. Using comparative data from businesses nationwide, the analysis targets the optimal costs in each of these categories. All engagements by FMS are done completely on a risk free pay for performance basis.
Financial Mitigation Services President, Jeff Zellmer, indicates "Our typical client saves several thousand dollars per year in credit card processing costs as a result of engaging our company to act on their behalf. Our goals are truly aligned with our client's goals. The more successful we are in our mission, the more money that is in our client's pockets at the end of the day."
For companies looking for opportunities to lower their expenses without a great deal of effort,
Financial Mitigation Services
is an excellent solution for businesses that accept credit cards.
###