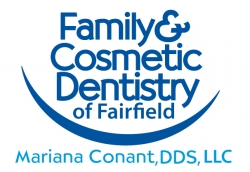 Fairfield, CT, November 17, 2009 --(
PR.com
)-- Everyone knows about cancer, but no one is paying attention to the cancer that's more deadly than cervical, breast, or prostate cancers (based on five year mortality rates).
Oral cancer now kills one person every hour of every day. It's growing at an alarming annual rate of 11 percent in 2007. This is the third consecutive year in which the incidence has increased in the U.S.
A next-generation, early-detection instrument from TRIMIRA™ LLC quickly and accurately screens both pre-cancer and cancer of the oral cavity. The device makes signs and symptoms visible by use of special light waves that illuminate areas which may signal the presence, or start of, oral cancer.
More than 35,000 Americans will be newly diagnosed with oral cancer this year — and more than 40 percent of those victims will be dead in five years.
Despite the threat, most dentists and doctors have been limited to what they could detect with the naked eye. That's because until now they've lacked a reliable handheld cancer-screening device sensitive and inexpensive enough for every office to own one.
TRIMIRA™'s new Identafi™ 3000 is unlike anything in the dental/doctor detection tool kit because it efficiently identifies biochemical and morphological changes in the cells of the mouth, throat, tongue and tonsils. Using Identafi in "White Light" mode, a dentist examines the entire oral cavity. The upper portion of the mouth and inner contour of the teeth are examined first. The lower portion of the mouth, and the floor of the mouth are then examined. Lastly, the tongue, hard and soft palate, and the pharynx are examined.
The instrument then is switched to "Violet Fluorescence Light" to identify any areas of abnormal tissue growth, which may be benign or cancerous. Finally, the instrument is switched to "Amber Reflectance Light" to examine the blood vessels around the lesions. Of course, lesions with abnormal growth are more likely to be malignant.
"The way to stop oral cancer in its tracks is through early detection," said Dr. Mariana Conant of Family & Cosmetic Dentistry in Fairfield, CT, "and that means getting every doctor and every dentist in America involved in that effort. We are very happy to be able to now offer our patients this early detection technology."
Oral cancer has become a scourge because of the lack of effective, broad-based early-detection programs. Additionally, without an effective and affordable early-detection device like Identafi™ 3000, dentists, hygienists, and doctors have been fighting an uphill battle against a disease once associated with heavy smokers or drinkers.
"Trimira's multispectral Identafi technology platform allowed for development of a device that combines three separate wavelengths to visualize both fluorescence and reflectance images in the oral cavity," Trimira VP Jerry Trzeciak said. "Trimira's oral cancer screening device can spot locations of pre-cancerous cells and determine the extent of the disease in the area being screened."
Today oral cancer occurs at alarmingly high levels among nonsmokers and teetotalers. The reason is simple: exposure to the HPV-16 virus, aka human papilloma virus. One of the most common virus groups in the world, HPV affects the skin and mucosal areas. More than 100 types of HPV have been identified. It's the fastest-growing oral cancer risk factor and is the same virus that causes the majority of cervical cancers. In fact, the virus is five times more likely to cause cancer in people under the age of 40, mostly due to the incidence of oral sex.
Because this dread disease is often detected too late for effective treatment half who get it die from it.
Not surprisingly, the National Cancer Institute estimates that only 20 percent of Americans receive an annual oral examination. In fact, the ADA estimates that while 60 percent of the U.S. population visits a dentist every year, fewer than 15 percent of those who regularly visit a dentist report actually having received an oral cancer screening.
Dr. Conant noted that early detection of oral cancer translates into cure rates of greater than 80 percent, which is one reason why the American Cancer Society (ACS) and American Dental Association (ADA) both recommend "opportunistic screening" for oral cancer.
Dr. Conant explained that oral cancer is so dangerous because so few patients notice symptoms of the disease in its early stages. It can progress without causing pain or obvious signs. As a result, oral cancer often goes undetected until it has metastasized. (Metastasis is the spread of a disease from one organ or body part to another nonadjacent organ or body part.) Only malignant tumor cells and infections have the capacity to metastasize. Cancer cells can break away or spill from a primary tumor and enter the bloodstream or lymphatic system, and thus circulate to and infect normal tissues.
For more information or to schedule an appointment with Dr. Mariana Conant, please call 203-255-5999 or visit
www.1305dental.com
Dr. Mariana Conant's Dental Office marketing is handled by GiZoom.com which is also located in Fairfield,CT.
###