Bob Sisson Has Become a Certified Senior Home Safety Inspector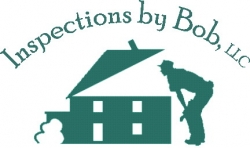 Gaithersburg, MD, January 25, 2010 --(
PR.com
)-- Bob Sisson, owner of Inspections by Bob, LLC, in Gaithersburg, MD, has just completed the approval process to become a Certified Senior Home Safety Inspector. Upon fulfilling the requirements, he has been named a provider for the Senior Home Safety Network (SHSN). This is a national network of inspectors who have passed background checks, as well as training in the inspection process and the special needs of seniors "aging in place" in their homes.
The Senior Home Safety Inspection Network (SHSN) was inspired by the life stories of seniors who have been living in unsafe conditions. Even the parents of Walt Disney were the victims of carbon monoxide poisoning in their own home. Dan Howard, SHSN CEO, states that the professional inspectors in the program know that often, seniors have lived in unsafe conditions for years before the home is sold. Many senior homeowners are ill or do not have the resources and equipment to recognize unsafe conditions. Sometimes safety hazards are created by fraud or poor workmanship by contractors. In many instances, unhealthy conditions such as mold or carbon monoxide in a home make seniors' health much worse than it would be if the environment was healthy.
A Senior Home Safety Inspection may be the perfect way for a concerned adult child or other caring relative to have peace of mind. Additional information about the Senior Home Safety Network is available at www.SeniorHomeSafetyNetwork.com
Bob Sisson is available for presentations to groups such as service organizations or home health caregivers interested in the health and safety of seniors. Sisson can be contacted for speaking engagements before concerned groups at bob@inspectionsbybob.com or (301) 208-8289.
###
Senior Home Safety Network National Office
Dan Howard, CEO & Public Information Officer
251 River Landing
Freeport PA 16229
(724) 295-9123
Dan@SHSNetwork.com
www.SeniorHomeSafetyNetwork.com
For additional information contact:
Bob Sisson
Inspections by Bob, LLC
13121 Darnestown Rd.
Gaithersburg, MD 20878
(301) 208-8289
Bob@inspectionsbybob.com
www.inspectionsbybob.com
Contact
Inspections by Bob
Bob Sisson
301 208 8289
www.inspectionsbybob.com
Media Contact: Welmoed Sisson

Contact