A Dog Gets His Own Blog
The Purse Pooch, an opinionated Pomeranian, gets his own blog. His intention is to transform the blogosphere into a dogosphere.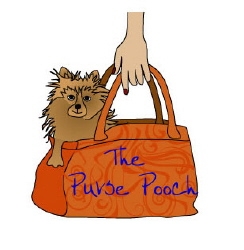 Stockton, NJ, October 26, 2006 --(
PR.com
)-- Technorati, a blog tracking service, recently announced that there are over 55 million weblogs or "blogs." It's estimated that a new one is created every second.
With the availability of free blogging platforms like Blogger.com and Wordpress as well as numerous paid blogging services, soon everyone will have his own blog. If you want your child to have his own blog one day, many experts suggest that you reserve a domain name for him while he is still wearing diapers.
After the birth of her little girl, Shiloh, Angelina Jolie registered several domain names like Shiloh-Nouvel.com and Shiloh-Jolie-Pitt.com. Domain pirates or "cyber-squatters" are quick to snatch up domains using celebrity names, so Jolie wanted to reserve some for her daughter's future use.
Forward-thinking parents need to consider that their babies will one day go digital, and they could find it challenging trying to register domains under their own names. Good luck registered common names like "JohnSmith.com" or "AshleyJohnson." Your baby's name might already be taken.
If babies can blog, why can't dogs? This is the question posed by a certain furry individual.
One dog, a Pomeranian who goes by the Internet moniker The Purse Pooch, already has his own blog. On his blog The Purse Pooch writes that he is a two-year-old dog born under the sun sign of Scorpio. His owner or "Mistress" works as a production assistant in Hollywood, and she brings her pooch with her everywhere. This affords him unique access to celebrities, many of whom he regards with disdain. The Purse Pooch freely admits that he is opinionated. His blog is full of scathing fashion critiques. He also writes about his dislike of his Mistress' "useless eater" roommate, a Scotsman and struggling musician who rarely pays the rent. And he takes pot shots at Bratty Kitty, a snobby Russian blue who is the bane of his existence.
The Pooch has a special fondness for all things metaphysical. He posts weekly pet horoscopes from his friend, syndicated astrologer the Lipstick Mystic™. And he has a sharp eye for the hottest dog accessories, puppy purses, and handbags for humans.
The Purse Pooch promises to share more of his sassy reviews and celebrity gossip just as fast as his doggie paws can type. This process goes faster, he explains, after he's had a good nail trim.
When asked what his goals are for his blog, The Purse Pooch revealed that he has big dreams. He doesn't just want to take over the blogosphere. He wants to transform it into a dogosphere. Perhaps he will succeed. You can monitor his progress at
www.thepursepooch.com
.
Lipstick Mystic™ is the publisher of a hub of Web sites, including thepursepooch.com.
###
Contact
Lipstick Mystic
Jennifer Shepherd
609-397-7528
http://www.thepursepooch.com

Contact