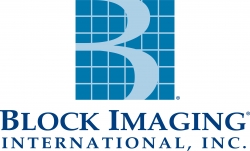 Lansing, MI, March 09, 2010 --(
PR.com
)-- Block Imaging International, Inc., the premier independent global marketer of pre-owned and refurbished medical imaging systems, parts and service announced today that Josh Nunez has been promoted to Product Manager for PET/CT and PET equipment effective March 1, 2010. Mr. Nunez first joined Block Imaging in 2009 as Project Manager.
"With an increased interest in the cardiac and oncological diagnosis that PET/CT and PET provides, it makes sense to focus on delivering the best solutions to serve our customers in this area," said Block Imaging's president, Bruce Block. "Josh brings a high level of customer service, enthusiasm and an international background to work every day that I know will prove valuable to our customers worldwide."
Headquartered in Lansing, MI, USA, Block Imaging has been providing all modalities of pre-owned and refurbished medical imaging equipment globally since 1997. Block's mix of refurbished imaging equipment solutions also includes leasing & financing options, interim rentals, parts support, an economical service alternative knows as Flex Service, complete project management as well as consignment plans for high value, high residual assets. Block Imaging solutions can be viewed at
www.blockimaging.com
.
###