Plascon Group Launches New Website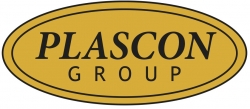 Traverse City, MI, March 10, 2010 --(
PR.com
)--
The Plascon Group
has launched a new website featuring the company's innovative turn key work programs and flexible packaging solutions for the food, institutional, pharmaceutical and bulk packaging industries. Visitors will find product information, photos and video from the six companies within the Plascon Group: Plascon Inc, Plascon Films, Plascon Packaging, Plasport, Plastech Marketing Communications and Gunter North America.
"The new site gives visitors more complete information about the products and services available for their specific industry from the different companies within the Plascon Group," said Jennifer Borkovich, Marketing Director. "For instance, a food industry customer might be interested in cook chill bags from Plascon Packaging, form fit bulk liners from Plasport and biodegradable can liners from Plascon Films." Contact forms on the site are customized for each business so that potential customers can receive samples and an accurate quote as quickly as possible.
"We've also added information about Plasport's clean room manufacturing capabilities that are used to produce custom single-use bioreactor bags for the pharmaceutical industry," said Borkovich. "Disposable bioprocessing equipment is helping pharmaceutical companies save time and lower costs as they develop and manufacture new drugs and vaccines. We're proud to be part of those efforts."
About The Plascon Group
The Plascon Group, founded in 1999, is a group of world-class manufacturers of specialty plastic packaging for the food service, institutional, pharmaceutical and bulk dry liquid marketplaces.
Plascon, Inc creates employment opportunities in the plastic bag production field for challenged individuals in community rehabilitation facilities and for inmates in state correctional facilities to assist in the reduction of recidivism.
Plascon Films extrudes polyethylene films for food service and institutional marketplaces. Plascon Films' product line includes Plascon Biodegradable film, an innovative and environmentally safe material that has no toxic by-products and has been tested to successfully biodegrade within 9 months to 5 years under most environmental conditions.
Plascon Packaging produces an extensive line of flexible food packaging with innovative solutions to meet today's food packaging requirements. Key product lines include Cook-Chill bags and accessories, and PanGuardTM high temperature pan liners. Plascon Packaging products include those produced through a valued partnership with the Cryovac/Sealed Air® Corporation.
Plasport Inc. is a leading global provider of flexible and disposable packaging for the bulk transportation of most dry and liquid products including liners for FIBC containers and hard-sided containers. With Class 10,000 clean room manufacturing capabilities, Plasport also provides flexible packaging solutions to the pharmaceutical industry including single use bioreactor bags.
Plastech Marketing Communications provides business-to-business marketing services for manufacturing and technology-based companies.
Gunter North America is the North American distributor for Gunter Kunstsoffmaschinen, the world's top supplier of heavy-duty plastic bag manufacturing equipment.
###
Contact
Plascon Group
Jennifer Borkovich
231.935.1580
www.plascongroup.com

Contact