C2-C4ISR Systems Constitutes Around 5% of National Defence Budgets - New Market Research Available on ASDReports.com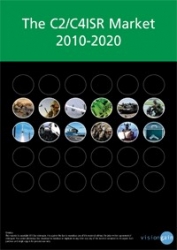 London, United Kingdom, March 19, 2010 --(
PR.com
)-- The considerable growth in Unmanned Aerial Vehicles (UAV) for Intelligence, Surveillance and Reconnaissance (ISR) applications is driving the development of powerful communications systems, high resolution electro-optic sensor subsystems, signal processing and intelligence analytics software.
In the digital battlespace, militaries have come to rely more and more upon digital information gathering and sharing. The use of computers, which have doubled in processing power every 18 months, has enabled a revolutionary change in the way militaries fight.
Steady advances in communications bandwidth have also enabled more detailed information to be accessed by all tactical units, especially whilst on the move. Over the next ten years, digitalisation will increase to the point where the majority of combat aircraft will be unmanned, soldiers will carry personal computers, and naval vessels will have access to an increasingly large suite of electronics aiding their crews. Over the next ten years, today's bulky and power-hungry C2/C4ISR systems will be streamlined, more efficient, more reliable, and more integrated into the digital battlespace.
Military officers over the next ten years will have access to the most powerful C2/C4ISR tools ever produced. As a result, the demand for access to these systems will create a market that will remain strong and stable throughout the decade.
Find more information:
ASDReports.com
###
Contact
ASD Media BV
Stefan Koopman
+31-20.4869620
www.asdreports.com

Contact