FortLauderDeals.com Announces the First Daily Deal Coupon Site in Fort Lauderdale
As the economy continues to suffer, consumers search for bargains on products they enjoy and places they frequent. Businesses must compete even harder to not only maintain their product, but to continue bringing in new consumers. FortLauderDeals.com has the answer for both.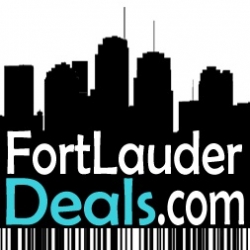 Fort Lauderdale, FL, April 27, 2010 --(
PR.com
)-- FortLauderDeals.com is proud to be launching the first Group-buying site in Fort Lauderdale, helping to market local businesses and offer consumers deals of up to 75% off retail value on luxury and everyday services.
Similar sites have launched in various other cities throughout the United States, but local consumers in Fort Lauderdale and its surrounding areas are not able to benefit from such deals because of the distance. Thinking about this, FortLauderDeals.com plans to launch their new website by the end of May.
"We are excited to provide everyday consumers the chance to save money on products or services that they regularly enjoy," said Christian Matiazzo, co-founder of FortLauderDeals.com.
FortLauderDeals.com is a gateway to fantastic daily discounts from the best restaurants, spas, special events and other experiences that Fort Lauderdale has to offer.
For example, a spa offers a 30 minute deep tissue massage, normally a $60 value, for $30. In order for users to receive the deal, a minimum number of people must buy in. Users secure their participation in the deal with a credit card number, which is only charged once the minimum number of people sign up for the deal.
FortLauderDeals.com is a hassle-free experience for both businesses and consumers. FortLauderDeals.com works on the merchant's ad and runs the promotion on their website. Users can receive the daily deals announcement on their email by signing up at www.FortLauderDeals.com or by following them on social media sites such as Twitter and Facebook.
With so many choices in South Florida, FortLauderDeals.com will help bring businesses and customers together.
###
Contact
FortLauderdeals
Christian Matiazzo
954-822-8342
www.fortlauderdeals.com

Contact