Epione Helps Women Achieve Hollywood Glamour with Non-Surgical Cosmetic Procedures
Epione Beverly Hills Reveals Three Non-Surgical Aesthetic Procedures for Enhancing Beauty, Fighting the Aging Process and Maintaining a Youthful, "Close-Up-Ready" Appearance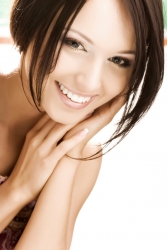 Beverly Hills, CA, May 06, 2010 --(
PR.com
)-- In recent years, many of the world's most glamorous female celebrities have begun to open up about using non-surgical aesthetic procedures to maintain their youthful, close-up-ready appearances. But these procedures aren't just accessible to the rich a famous. Epione Beverly Hills helps all women, from celebrities to high-powered attorneys, to teachers and stay-at-home-moms discover the benefits of non-surgical aesthetic procedures and use them to enhance their beauty and effectively fight the signs of aging.
Epione Medical Corporation is one of Beverly Hill's most prestigious and respected aesthetic surgery centers. Many of the treatments and procedures performed at Epione have been featured by Vanity Fair, Bazaar, Vogue, Glamour, People, Entertainment Tonight and other popular media outlets, including Coolaser for skin resurfacing, Coolbeam treatment for stretch mark removal and laser breast enhancement. All three procedures are ideal for achieving a more youthful, glamorous and stunning appearance, and helping women feel more confident and beautiful when they are the center of attention on the red carpet, in a board meeting or cheering for their children on the sports field.
The Coolaser skin resurfacing treatment helps to eliminate fine lines, acne scars and uneven skin tone, which can make anyone feel less than deserving of the spotlight, and dramatically impact self-esteem. Coolaser can not only help patients achieve a more beautiful appearance, but can also gives them back their confidence. During the treatment, the physician uses a laser to remove wrinkled and damage skin. New skin grows quickly in its place, resulting in a smoother, more even and more refreshed appearance.
The Coolbeam laser treatment developed by Epione is a revolutionary procedure that can help drastically reduce, and in some cases, eliminate the appearance of stretch marks. Similar to the Coolaser, the physician uses laser light to vaporize superficial cells and remove damaged skin a mere 10 millionth of an inch at a time. The treatment is highly popular among women who've developed stretch marks after pregnancy, recent weight gain or weight loss, as well as teens and men. The treatment doesn't require a long recovery period, so patients can be bikini-ready in time to enjoy the spring and summer seasons.
Laser breast enhancement is a popular alternative to a surgical breast lift, especially for women who want to improve their bust without surgery. The doctor uses laser light to treat the skin around the breast area, which causes an overall tightening of the collagen in the surrounding skin. The tightening results in a lift in the skin, delivering a firmer, smoother and natural appearance. Results may be long lasting and patients can return to work the following day. Patients look more youthful and feel more confident in their clothes.
"You don't have to be a Hollywood celebrity to be worthy of the center of attention," said Dr. Ourian. "Our expert team of physicians can help you always look your best, whether you're at your son or daughter's sporting event or recital or your next formal affair."
For more information about Coolaser and Coolbeam treatments, laser breast enhancement and other non-surgical treatments, visit
www.epione.com
. Sign up for Epione's newsletter and receive a $100 gift card instantly.
About Epione Medical Corporation
Epione, located in the heart of Beverly Hills, is one of the most comprehensive, state of the art laser and aesthetic surgery centers of its kind in the world. Epione is designed to offer clients comfort, convenience and privacy. The practice specializes in the most current technology available for skin, hair, and body contouring, and its staff is dedicated to providing our clients with the highest level of personal attention and care. For more information, call Epione at (888) 951-3377 or visit
www.epione.com
.
###
Contact
Epione Medical Corp
Simon Ourian
310-271-6506
www.epione.com

Contact