Free Psychic Network Integrates Psychic Readings with Kabbalah, Tarot, Astrology and Numerology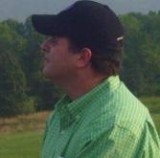 Binghamton, NY, May 12, 2010 --(
PR.com
)-- Correlating the Kabbalah, Tarot, Astrology, and Numerology the Free Psychic Network creates an integrated daily
free psychic reading
. Interdisciplinary in nature the forecast provides a means for evaluating the similarities inherent in these esoteric spiritual and occult practices.
Although many do not realize the significance of the Kabbalah as it relates to Tarot, Astrology, and Numerology, according to the administrator of the Freepsychicnetwork.com "The correlation between these disciplines is uncanny as each Hebrew symbol, Tarot card, Number, and Planet align almost perfectly, in their intrinsic meanings."
In addition to the new daily Kabbalah corollary, the daily archives get stored on the
Psychic Readings Blog
. This feature provides visitors that missed a prior days reading an opportunity to view it.
Although the addition of the Kabbalah does provide a cohesive relationship between the disciplines, they do stand-alone as well. Therefore, the Free Psychic Network continues to offer its standard free
Tarot
,
Astrology
, and
Numerology
reports.
###
Contact
Free Psychic Network
Frederick Gimino
607-237-0905
www.freepsychicnetwork.com/

Contact