VOICE2010 Philip Banks Speaker from Portgordon Scotland
Voiceover based in Scotland to advise an LA audience how to make it as a Voiceover at the VOICE2010 conference.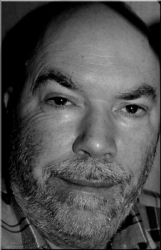 Portgordon, United Kingdom, May 28, 2010 --(
PR.com
)-- From Portgordon to LA?
If you ask any showbiz actor luvvy type they'll tell you that to really make it big in the world of the Voice Over artist you have to be in Los Angeles.
If that's true then why has Portgordon based Voice Over, Philip Banks been invited to speak to an audience of actors and performers about how to make a living as a Voice Over? Where will he make his address? Los Angeles.
Saturday 5th June will be the last day of VOICE2010 an annual conference held in the USA for Voice Over people and in the morning there will be a Q & A session called "Voice Overs from the trenches" during which working Voices will be quizzed by the audience as to how they do it. Organiser of the panel, LA based John Taylor felt that Philip Banks had to be on there as he is heard regularly all over the USA thanks to broadcasters like CNN and CNBC.
"Philip has no excuse for being so successful, he's not in LA, New York City, Chicago or even London."
For further information contact Philip Banks on 01542 839230 or file under "V" for vaguely interesting!
www.philipbanks.com
www.voice2010.com
###
Contact
Philip Banks
01542839230
philipbanks.com
Outside of the UK tel number is +44 1542 839230

Contact