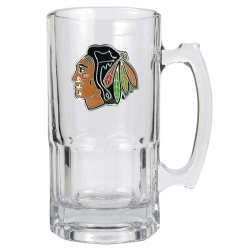 Kalamazoo, MI, June 11, 2010 --(
PR.com
)-- EK Enterprise today announced that it will launch its Steins-N-More website. Steins-N-More will be featuring glass beer mugs, coffee mugs, beer tankards, and a variety of glasses for the MLB, MLS, NBA, NFL and NHL. The website will be ready for viewing on June 11th.
"The reason I was interested in starting Steins-N-More was because my parents brought me back a glass boot beer mug from Frankenmuth, Michigan. This particular mug was the very first one in my collection. When I became an adult and started vacationing on my own, I started collecting souvenir mugs, steins and shot glasses from the different places that I travelled. In addition, I am a huge sports fan and have many sports mugs and steins. I hope you like the different products I have to offer for sale on our website," said Dale Knueven, co-owner of EK Enterprise.
Steins-N-More is a store that sells glass beer steins, a variety of mugs and glasses for sports teams. Products offered include glass beer mugs, beer tankards, pint beer glasses, pilsner glasses, shot glasses, rock glasses, and coffee mugs for most professional sports teams. Visit them at
http://www.steinsnmore.com
.
###