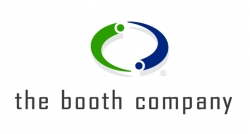 Boulder, CO, June 16, 2010 --(
PR.com
)-- Beginning this week, TBC is launching its revamped social media efforts to include an industry-focused
blog
and
Twitter
account, a
Facebook
account, and an active
LinkedIn
community. The blog and Twitter account will be used to publish original content on 360 surveys and leadership development as well as to link readers with relevant industry information. The Facebook and LinkedIn communities will provide forums for discussion and important updates pertaining to TBC news.
These social media applications will enable TBC to connect on a more personal level with clients, potential clients, and other professionals, and will allow TBC to receive casual yet valuable feedback on its 360 degree surveying systems. "We've been in this industry since the beginning, and we're excited to take this next step to connect with our clients in a different way," says Dr. Daniel J. Booth, CEO and founder of TBC.
About The Booth Company
The Booth Company publishes and administers 360 degree feedback surveys based on the Task Cycle®, a validated theory of leadership and management roles. Its comprehensive set of surveys measure the fundamental skills of mission-critical organizational roles, including executives, first-line and middle managers. The survey results are compared to continuously updated industry and country norms. Since 1972, The Booth Company has distributed its surveys and feedback workshops internationally through corporate universities and an exclusive network of certified senior executive coaches.
For clients utilizing their own survey content, The Booth Company offers flexible survey hosting services, as well as statistical and psychometric consulting. It also provides advanced reporting opportunities, with a variety of aggregate reports ideal for group benchmarking and strategic planning purposes.
###