Loretta (Perry) Dawson of Career Create Provides Free Assistance to the Community
Loretta Perry-Dawson of Career Create is again offering free services to the community to assist youth in finding careers and learning to search for jobs the best way possible..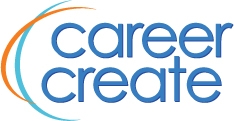 Solano County, CA, July 17, 2010 --(
PR.com
)-- Loretta will be at the Joe Nelson Community Center in Suisun City, CA working with the Heroes of Solano County to provide free resources to youth in the community. There will be a career resource fair, where Loretta will provide job search information and sample resumes to the attendees. There will be an awards ceremony to recognize youth contributions to the community. Loretta is committed to serving the community and assisting job seekers, career changers, and youth learn the best way to seek employment including interview techniques, resume writing, networking, communication skills and dressing for success.
Career Create is owned and operated by Loretta Perry-Dawson who is a Globally Certified Career Coach certified through the center for credentialing and education. Career Create does online and via phone career coaching, resume assistance, resume writing, interviewing techniques, motivational guidance, the importance of Networking and much more. Loretta's website has both a colleague statement regarding her abilities as well as client statements that praise her work.
This particular event is very dear to Loretta because one of the organizers is and has been a very good friend for many years. It is always an honor to work with people that truly care about the youth in the community and take the time to assist them in making a better life. Loretta stated..."I am looking forward to the next event that I can share with this group because I can't help but feel great and emotionally fulfilled when I finish a day giving to the youth in my community. They are amazing kids, many of whom have had to overcome some barriers to stay on track so I was honored to be part of the group supporting this effort."
###
Contact
Career Create
Loretta Dawson
707-332-3304
careercreate.com

Contact