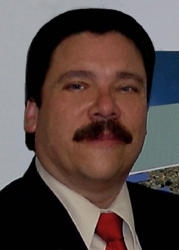 Frederick, MD, July 25, 2010 --(
PR.com
)-- Joseph Krysztoforski, Republican candidate for the US House of Representatives, Maryland 6th Congressional District, was notified that the national group, Conservative Congress (conservativecongress.com) endorses his candidacy, over that of 19 year Republican incumbent Roscoe Bartlett.
"We were very excited to endorse Joe Krysztoforski for Maryland's 6th Congressional District as a true Conservative candidate. Joe is the type of leader that we need in DC to bring real conservative values back to the forefront in the issues we are fighting in our country today," said Nick Brown, Co-founder and Director of the organization. "In these difficult and important times, the voters in Maryland's 6th District are lucky to have a common-sense, conservative candidate like Joe Krysztoforski."
The organization, Conservative Congress, founded in 2009, is chartered with holding accountable candidates and elected officials that champion conservative views but are not supporting or voting those views once elected.
"Joe's is a true leader! He has executive experience; he's principled, direct and grounded in his beliefs. He understands the issues and knows what needs to be done," said Dale Davis, a district resident.
"I am honored to have received the endorsement and support of the Conservative Congress," said Krysztoforski. "I ask 6th District voters to stand with the Conservative Congress, support my candidacy and vote Joseph Krysztoforski on September 14. Together we can take back Congress from entrenched career politicians and return the House to the control of the people."
###