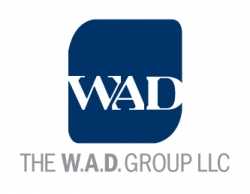 New York, NY, August 15, 2010 --(
PR.com
)-- MoneyNYC.com is proud to announce it's latest offering of financial services solutions, Payroll Services - PayrollServicesNYC.com.
PayrollServicesNYC offers
Payroll Services
to small, medium, and larger businesses in the NY Metro area. Payroll is often a difficult and complicated issue for business owners to tackle. There are a lot of reporting requirements for taxes and insurance requirements for state and local agencies. With the ever changing laws surrounding payroll processing, it is recommended that business owners strongly consider leveraging a payroll provider to ensure that they are in compliance and not running the risk of any potential fines being levied against their business.
Robert Coppinger, Founder at PayrollServicesNYC.com said: "We see time and time again where a small business owner is processing their own payroll and they run into issues. Having a dedicated payroll provider behind your company takes the guesswork out of processing, reporting, and taxes. Then you can start to explore suited solutions for your company such as retirement planning and insurance solutions."
For more information on PayrollServicesNYC, visit them at www.payrollservicesnyc.com, or give them a call at 888-916-4447.
###