Dr. Edwin Ishoo of Boston Cosmetic Surgery Center Achieves Better Muscle Definition and Optimal Skin Tightening with the New SmartLipo Triplex
Great arm definition, sexy legs, flat abs are now within your reach at Boston Cosmetic Surgery Center™. SmartLipo Triplex®, can help you to achieve your ideal contour with an athletic, sculpted appearance. The technique combines three laser wavelengths 1440nm, 1064 and 1320 nm to ensure efficient fat removal and great skin tightening.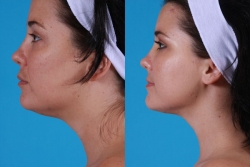 Boston, MA, August 20, 2010 --(
PR.com
)-- The new Smartlipo Triplex is effective in achieving all your body contouring needs. The technique combines rapid destruction and removal of fat cells from targeted areas of the body with the best skin tightening available. Many body areas are effectively treated with this technique including abdomen and love handles, face, arms, neck, hips, inner and outer thighs, calves, and knees. The 1440 nm and 1064 nm wavelengths combine to provide greater disruption of fatty tissue. The perfect blending of 1064 and 1320 nm wavelengths works to achieve optimal skin tightening.
The new Smartlipo Triplex is the most advanced laser-assisted liposuction technique available today. The procedure is performed safely and effectively under local anesthesia with minimal discomfort and downtime.
Why Choose SmartLipo Triplex®:
- Most effective laser lipolysis technique
- Proven optimal skin tightening
- Minimal discomfort
- Reduced procedure time
- Less downtime
- Less bruising and swelling
- Safely performed under local anesthesia
Why Choose Boston Cosmetic Surgery Center™ for your body contouring needs:
- The only Boston area Cynosure designated Smartlipo Clinical Training Center
- The only Boston area Cynosure Center of Excellence
- Highly experienced, Full-time, Owner-Operator, Board-Certified Surgeon on site
- AAAHC accredited facility
- Complementary consultations
- Complementary post-procedure Velashape treatments
- Courteous and Professional Staff
SmartLipo Triplex® is equipped with SmartSense with ThermaGuide for providing reliable, controlled energy delivery which significantly improve the safety of the procedure.
The Smartlipo Triplex® body contouring procedure is performed in Boston Cosmetic Surgery Center™ facilities within a couple of short hours. Patients are able to go home immediately, rest for a short time and quickly resume their professional and social activities.
Contact Boston Cosmetic Surgery Center™ for a detailed, complementary consultation to find out if SmartLipo Triplex® is right for you at 888.875.1845 or visit their website at:
www.bostoncosmeticsurgerycenter.com
###
Contact
Boston Cosmetic Surgery Center
Noemi Padilla
888-875-1845
www.bostoncosmeticsurgerycenter.com

Contact