New Release: aQayo Offers More Tools to Build Relationships with Job-Seekers
aQayo Pte Ltd, a Singaporean provider of web-based E-recruitment solutions, announced today the latest release of its software suite. aQayo is a complete, integrated applicant tracking system (ATS) designed to help recruiters attract the best talent.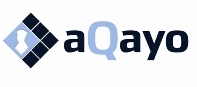 Singapore, Singapore, August 24, 2010 --(
PR.com
)-- While individual users of aQayo may all have different approaches to recruitment with their own recruitment processes and styles, they are all still competing in a job market where relationships are essential. Today, understanding how these relationships can be built using web technologies can be the difference maker in finding the right talent for an organization. aQayo's R&D team have developed a new release with one primary objective in mind: helping recruiters build stronger relationships with job-seekers. Here are some of the new functions that will address this goal:
- Enhanced forms. Job-seekers can now edit forms directly. This is particularly useful to give interested job-seekers the opportunity to build customized profiles and/or to assess their technical know-how in a particular domain.
- LinkedIn sign-up. Job-seekers can now sign up on a user's recruitment site by using their LinkedIn username and password. This will ensure that the user will have job-seekers' latest resumes available along with any other information provided on LinkedIn. For the job-seekers, there will be no more tedious and repetitive forms to fill in. Furthermore, job-seekers are assured that prospective employers have the latest updates of their situations.
- Enhanced search engine. With all this new information, users need a way to be able to conduct more sophisticated searches. aQayo's new search engine allows users to perform a cross search using keywords and categories (such as "best job-seekers interviewed in the last 3 months"), and offers them the possibility to create candidate lists that are more targeted than ever.
- Increased usability. aQayo's R&D team are continuously reviewing and improving the user interface. Multiple tabs for browsing and an autocomplete feature on forms are just two of the dozens of small improvements that have been included in this most recent release.
These new features have already been made available to existing clients, free of charge. Recruiters stand to benefit considerably from a more interactive system which allows for a greater exchange of information with job-seekers. Research has shown that new employees coming from referrals have higher job satisfaction and retention rates. It is the investment in relationships that make referrals such good hires. aQayo is a crucial tool in the recruiter's arsenal when building relationships with all candidates.
About aQayo:
aQayo is the leading ATS (Applicant Tracking System) in Asia. A full-featured version of aQayo is available for a one month free trial on www.aQayo.com. aQayo delivers easy-to-use talent management tools and allows customization of all the HR processes through simple administration and configuration. aQayo's client list include a variety of business types, from small recruitment firms to large multinationals, from over a dozen countries.
###
Contact
aQayo
Max Armbruster
+65 63045316
www.aqayo.com

Contact