Greenspoon Marder Attorney Named as Chairman for Local College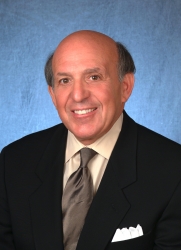 West Palm Beach, FL, September 04, 2010 --(
PR.com
)-- Recognized business and community leader William Berger, Esq., who serves as senior partner and litigation group co-chair for Greenspoon Marder, as well as managing partner of the firm's Palm Beach County law offices, has been named Chairman of the District Board of Trustees of Palm Beach State College. His term, effective Aug. 10, 2010, will run through the academic year ending on May 31, 2011.
The purpose of the district board of trustees is to establish policies in alignment with the college's mission and in accordance with Florida Statutes and the Florida Department of Education Rules. As chairperson, Berger's main role will be to serve as the board advisor to Dr. Dennis Gallon, president of Palm Beach State College.
Berger had previously been appointed as trustee of the college by Governor Charlie Crist in August 2007 and served as vice chairman for a year, before being selected by his peers to serve as chairman. As a Florida resident for 37 years and Palm Beach county resident for 23 years, Berger will bring to the position his extensive experience and knowledge of the community and college.
"Our goal is to make Palm Beach State College the institute of first choice in the county," said Berger. "We want members of the community to look no further than their own backyards when seeking quality educational opportunities."
It's a fitting challenge for Berger, who also heads up business development for Greenspoon Marder and is credited for much of the firm's growth over the last decade. In fact, Greenspoon Marder is one of very few firms which has continued to grow and prosper during the economic downturn. It currently has five offices in Florida, nearly 80 attorneys, 300 staff and 35 different practice areas.
Berger has been practicing law for nearly 40 years and is admitted to the Florida and New York Bar Associations. His civic involvement includes appointment as chairman for the International Economic Forum of the Americas: Palm Beach Strategic Forum. He is a founding member of the Quebec-Floride Chamber of Commerce, serves on the board of directors of the Economic Council of the Palm Beaches and as a Trustee of the Greater Boca Raton Chamber of Commerce, which recognized him as "Business Leader of the Year" in 2009. He is currently nominated for a position on the board of directors for the Business Development Board of Palm Beach County and is a member of the Chamber of Commerce of the Palm Beaches and the North Palm Beach County Chamber of Commerce. Berger serves on the Advisory Board of ICABA, a multi-media organization fostering opportunities for black professionals and entrepreneurs. In addition, Governor Charlie Crist appointed Berger as a member of the Judicial Nominating Committee for the 4th District Court of Appeals. He also serves in various capacities for nearly a dozen community and charitable organizations.
###
Established in 1981, Greenspoon Marder, P.A. is a full-service law firm with offices in Fort Lauderdale, Orlando, Aventura, Boca Raton, West Palm Beach and Stuart. The firm's practice is concentrated in the areas of commercial and residential real estate acquisitions and development; timeshare and fractional ownership development; resorts; community association law; zoning and land use; banking and real estate finance; commercial litigation; corporate tax and transactions; international tax; foreclosure and bankruptcy; labor and employment; immigration; tax, estate, probate and elder law; life settlement; disability insurance and insurance policy issues; family law; sports and entertainment; personal injury and malpractice litigation; equine law; regulatory compliance and defense. For more information, visit www.gmlaw.com.
Contact
Greenspoon Marder
Anne Hendricks
954-343-6267
www.gmlaw.com

Contact